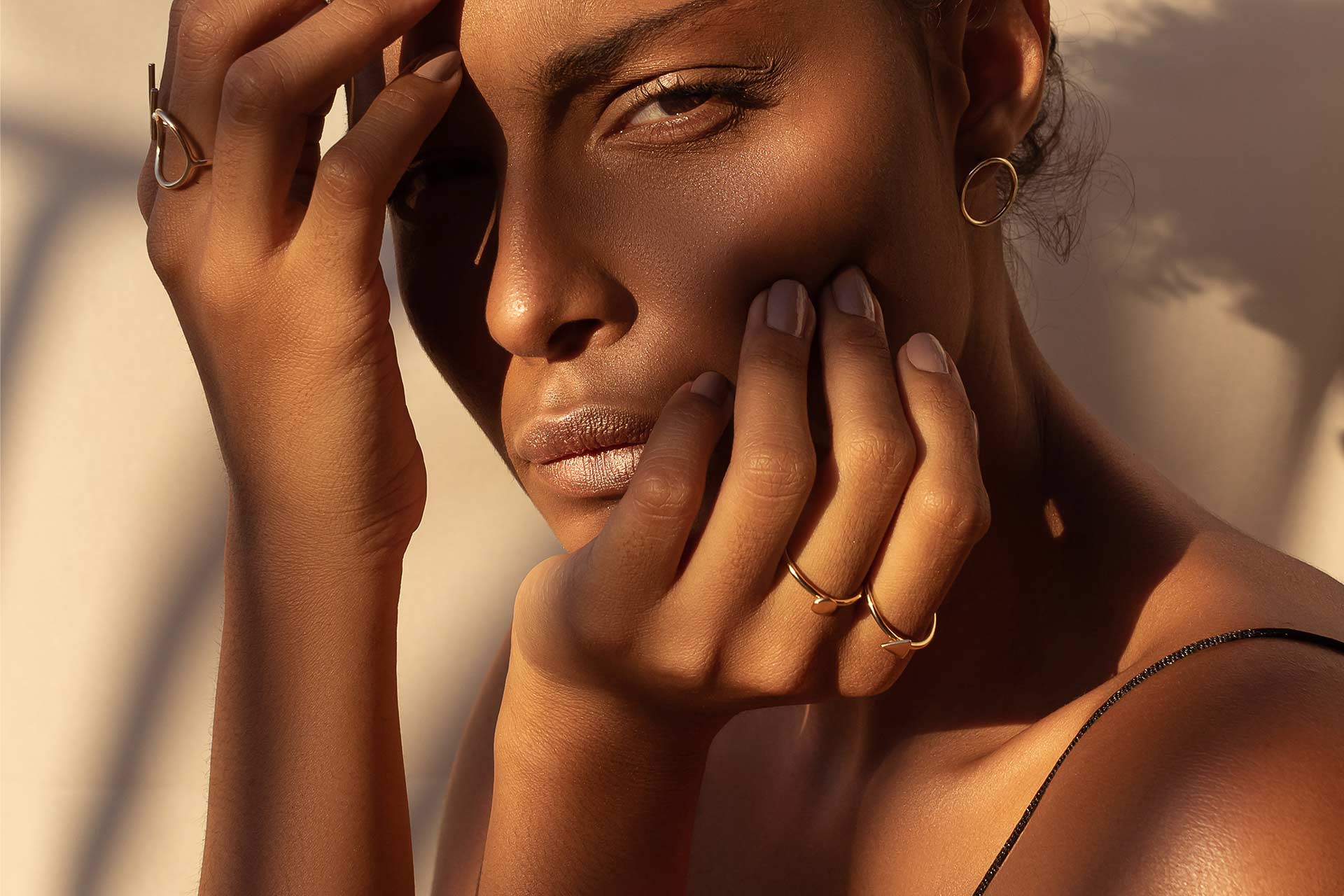 Dr Bianca shares her best tips on combating winter skin
Let's face it, winter skin sensitivity is a problem we all suffer with from time to time. Traditionally winter time is a challenge for dry sensitive skins as they face colder weather coupled with the drying effect of indoor heating. As most South Africans continue to work from home, showing your skin a little more TLC during this time is key. The Pandemic has broadened my usual winter tips as now 'maskne' has entered the mix.
KEY POINTS TO REMEMBER
The key step to remember for all skin types is to support your skin barrier during this time. As the temperatures drop, your skin will require a little extra protection against the elements to keep it looking healthy and refreshed. Dryer sensitive skins should choose moisturisers that provide a nourishing balm for irritated skin. Don't forget to include your lips and hands in your winter skin care regimen. Often overlooked, these areas of your body are also prone to dryness and sensitivity. Be sure to invest in gentle cleansers like Cetaphil or Lamelle's Serra which are soothing whilst they clean the skin.
Acne prone skin can be a challenge in winter. Skin care that focuses on managing acne can more often than not cause more dryness. If this is the case for you, consider using a cleanser that contains salicylic acid and a moisturiser with tea tree oil which has amazing anti inflammatory and anti-microbial properties. Noticed more breakouts than usual? As of late, we are seeing an increasing number of people complaining about break outs under their masks. The irritation of material against skin and poor air circulation cannot be eliminated at this stage. Our best advice to curb the breakouts is to invest in multiple clean cotton masks that you can change regularly to avoid a build up of oils and grime on the skin.
Try your best not to squeeze pustules, as tempting as it is, they are hidden under your mask and are better treated with a spot treatment solution or a deep cleanse facial.
These Cape Town winters are icy and we get you, keeping warm and snug is the best way to beat them. Whilst their is nothing better than wallowing in a hot bath – be mindful that regular hot baths and showers can stress the skin even further. We highly recommend investing in a hydrating face mask to restore the moisture balance. Heaters and fires can add to a dry home environment. If you are particularly affected by this then it is worth investing in a home humidifier to increase the moisture content in the air.
As they age old saying goes, "what you put in is what you get out". As the temperatures dip, we often crave fatty foods when it is cold. Your skin is your biggest organ and needs to be fed the right food. Did you know that Omega 3 oils increase the oil content in our skin as well as being a potent anti-inflammatory? With lockdown increasing our appetite for less healthy foods, next time instead of reaching out for those fries, grab a tuna sandwich and a glass of water. Your skin will thank you!
Last but not least, don't forget your sunscreen. The sun is still shining behind those grey clouds and your skin needs all the protection it can get. If your skin is particularly sensitive, we highly recommend that you invest in a mineral based sunscreen. Acne prone skins do well with oil free sunscreens like Heliocare 360 Oil Free. Easy and light application with all the protection. Did somebody say #WINNING!