Ladies, making sure your skin is wedding ready is of paramount importance. Let's face it, when you look good you feel good, and when better to start a skin journey than before your BIG day! After receiving a multitude of entries we are delighted to share the beautiful journey of the 'Win your wedding skin with Dr Nerina Wilkinson & Associates' winner. World, say hello to gorgeous bride-to-be Elmarie Greeff who is saying 'I do' in September. Together with a dedicated team of Skin Care Specialists, Elmarie will be receiving a 6 month skin treatment course from the very best in the business, to ensure she looks picture perfect on her wedding day! We caught up with Elmarie and Bernice after the first consultation! Keep on reading if you're keen to see just what we got up to.
---
You've just had your first appointment – how do you feel Elmarie?
Walking into my first appointment I honestly did not know what to expect. I was a overwhelmed with excitement and even a little nervous. But when I entered, I received such a warm welcome by so many friendly faces that I instantly felt at home. I am now beyond excited to start my amazing skin journey and to share the progress with you all!
Bernice, what does the first appointment consist of?
Each new client at Dr Nerina Wilkinson & Associates starts with a VISIA Skin Analysis which consists of a digital skin analysis as well as an in-depth consultation with a Skin Care Specialist where all the VISIA findings are analysed and discussed. After Elmarie's analysis, she also received a personalised skin care treatment plan specific to her needs.
For the skin analysis we made use of the VISIA System. Seeing that this equipment is internationally configured, it compares your age group and skin type with people in the same category providing you with an average percentage score on the various skin conditions and treatable areas. We start by taking various profile photos which is then analysed automatically before presenting digital findings.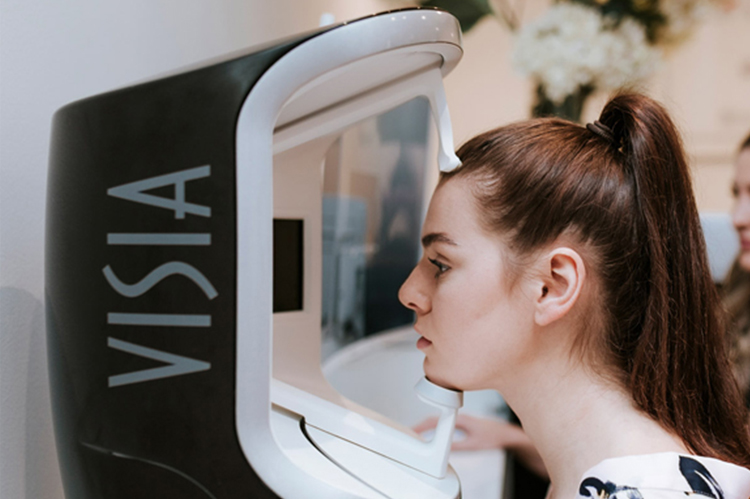 What are the key areas you focused on?
Even though the VISIA system presents results on all treatable skin concerns, it is important for us to focus on each of our patient's individual concerns. As we go through the findings, we find links between these and the patient's specific needs or concerns. In Elmarie's case the main concerns are photo-ageing (sun damage) and an uneven complexion.
Elmarie tells us that she was absolutely shocked to see that she was failing in all of the categories except wrinkles, as she always felt that her skin was not that problematic. The VISIA machine also determines your skins age based on the results and 33 year old Elmarie is currently sporting the skin of a 35 year old female. Only 2 years difference but with the help of the incredible team at Dr Nerina Wilkinson & Associates, Elmarie will see a massive difference. Based on the results from the analysis, the Skin Care Specialist will determine a curated treatment course to help Elmarie achieve the best possible skin for her big day!
"The whole process was very informative. I have learnt so much about my skin in only 1 consultation. The whole process really got me excited to start my treatment course and see how my skin improves".
After Elmarie's VISIA analysis, what are the desired results after all her treatments are completed?
The main aim is to even Elmarie's skin tone resulting in a brighter more youthful appearance. We will use a combination of treatments including IPL (Intense Pulsed Light), medical skin needling, brightening fruit acid peels and LED light therapy – all focused on treating pigmentation and an uneven skin tone.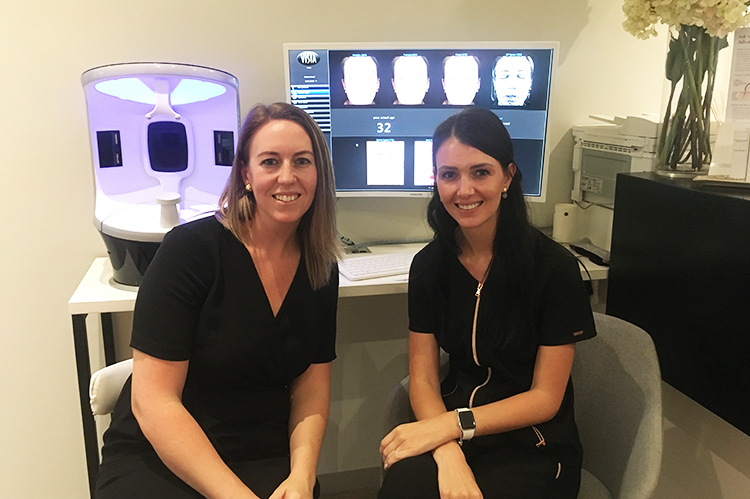 What makes skin care at Dr Nerina Wilkinson & Associates different?
At Dr Nerina Wilkinson & Associates, we offer a bespoke Aesthetic Couture journey and a results-driven experience. We make use of state-of-the-art equipment and align ourselves with world-class Medical Aestheticians, Doctors and Skin Specialists allowing us to offer solutions to a wide range of aesthetic concerns. Our passion for aesthetics is illuminated in everything we do, and we therefore promise our clients that we will always be at the forefront of technology and personalised customer service excellence.
There you have it ladies and gentleman, the start to an amazing journey! Keep tuned to these blog posts for more updates on Elmarie's wedding skin transformation.