ALL YOU NEED TO KNOW ABOUT BUDGETING FOR YOUR WEDDING
The wedding budget talk can quite easily become a stress point in your planning. How do you put a realistic cost to your dream wedding celebration? The cost of a wedding in South Africa can vary tremendously depending on the lovely couples budget, guest count, venue and more. Whether you're after a intimate soiree or a lavish celebration, weddings budgets start in the thousands and can quite easily end up over the million rand mark. We have put together our best advice to help you navigate your way through the wedding budget talk with flying colours.
---
Low Budget vs High Budget Weddings
We all see these really beautiful weddings on social media but more often than not, these lavish and extravagant affairs do cost a pretty penny. Anyone that has ever had the pleasure of saying 'I do' knows that wedding money burns a hole in your pocket and as soon as you have it, it disappears in a quick flash. Before you start your wedding planning, be sure to sit down with your partner and try and figure our what type of wedding you are after. To make things easier, take note of these key points. Once you have answered some of these questions, you will have a clearer idea of the direction you dream wedding is moving into.
How many guests will be attending?
Where would you like to get married and in what season?
Does the venue provide basic event essentials?
Will accommodation and transport costs be covered by the bridal couple?
What are you top investment points? Photographer, videographer, florals and decor?
Are you prepared to plan the wedding yourself?
Will there be financial contributions from any family members?
Once you have answered the above, it is absolutely vital to keep communication open as a couple. If you have not started saving, open up a savings account and start saving as soon as possible. Remember there are some big changes that will happen in this time and you will need the security of a healthy savings account as you plan the best day of your life. Make sure you put a buffer in your budget for the unforeseen expenses that crop up last minute.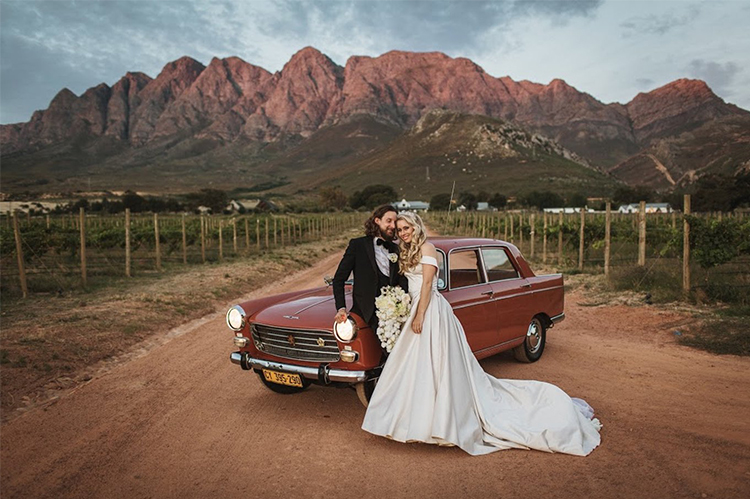 Beware of the financial risks of over spending
There are many hidden costs when planning a wedding, putting it all down on the table will ease the potential unexpected costs that many people overlook. Weddings are expensive and you should approach every payment carefully to avoid running into problems deeper into your planning. Before you sign on the dotted line be sure to:
Obtain various quotes with your budget
Be open to negotiation
Listen carefully and follow up every meeting with an email
Don't be afraid to ask questions, wedding professionals have worked with all kinds of budgets and just want to make sure your big day is perfect.
The danger of not planning properly often leads to extending credit card limits, taking loans and paying interest on these loans which means you are paying even more back.
Salmon and Andrea's Real Wedding. Read all about their special day and suppliers involved HERE
What to ask your venue managers and how to save
If you don't ask, you'll never know. Be open and honest with your service providers especially when it comes to the bigger investments. We have listed some key questions to ask you wedding venue before say yes.
Venue hire costs during the week vs the weekend
Summer vs winter weddings
Minimum guest count
What does the venue hire cost include? This is a very important questions. eg: Onsite coordinator, in house catering, furniture, crockery, cutlery, glassware, staff and onsite accommodation.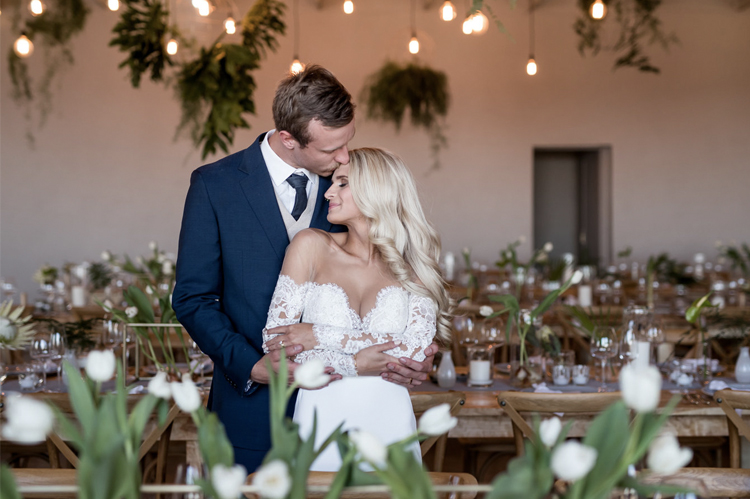 Important tips to apply when negotiating fees with service providers
As you shop around for various quotations, take the time to ask as many questions as you need. Keep in mind that cheaper is not always better. Ladies and gentleman take time to read reviews, assess feedback and if need be organise second meetings before you sign anything. SA Weddings has a nifty feature on our site where you can see linked brides to a service provider – ensuring you can have peace of mind throughout your planning process. Read our trusted tips below and try and incorporate them into your meetings.
Be upfront with your budget
Realise expectations vs budget
Honesty is the best policy
Try and choose service providers within the area of the venue, this can reduce travel costs
Find out from your service providers what their travel and setup costs are before signing anything
Visit our site & Blog (saweddings.co.za) for trusted service providers, linked brides and updated, relevant advice to help you with this process
Beautiful bridal snaps by Lilac Photography
And there you have it! Take the time to finalise your budget before you get carried away with any ideas (we know, this is difficult). A wedding celebration really is a massive investment so give yourself enough time to plan, save and execute for a day that will never be forgotten.