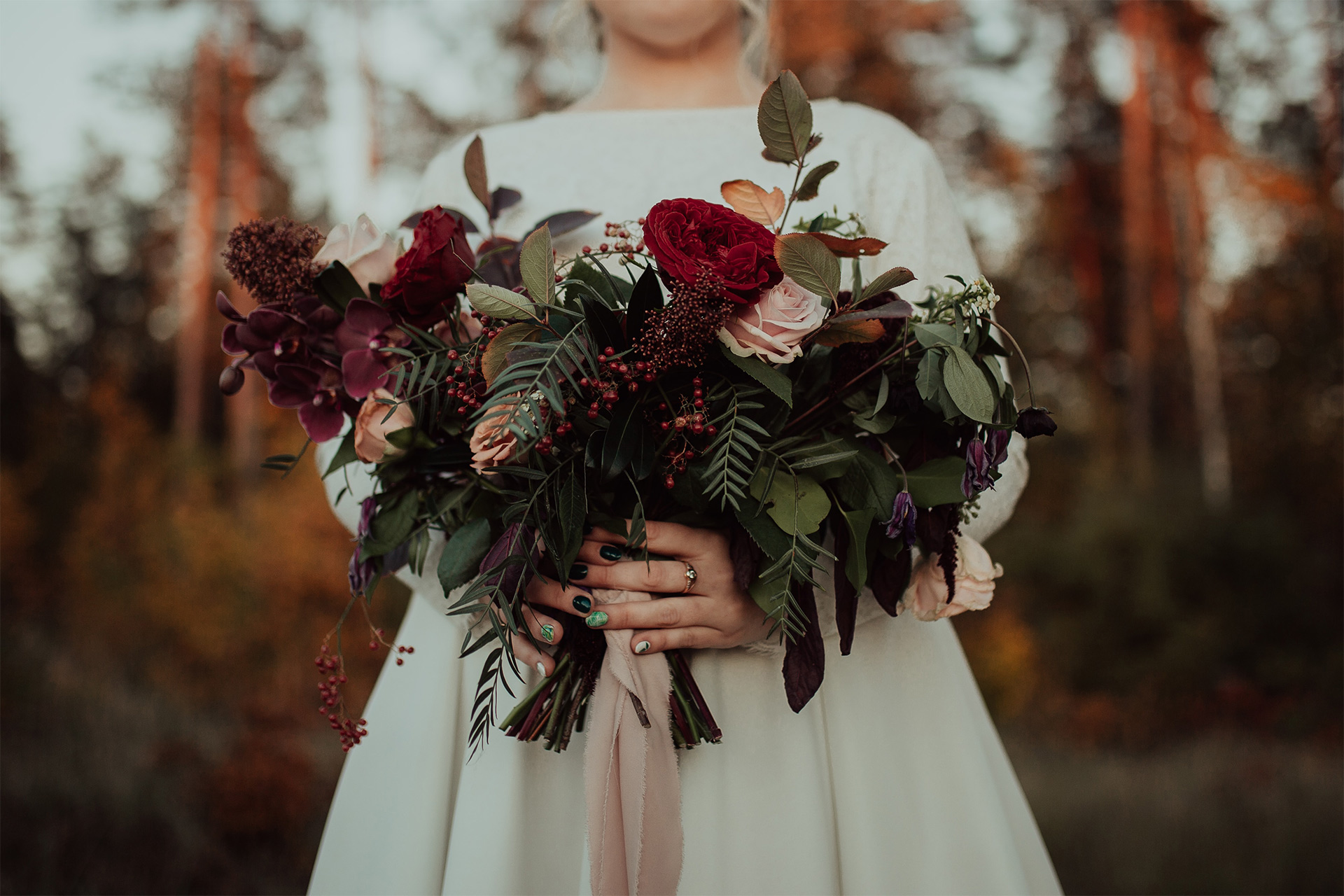 A GUIDE TO POPULAR BOUQUET STYLES
It is not secret that the wedding bouquet is as important as the wedding dress. With so many options, flowers and styles to choose from, narrowing it down can be pretty confusing. Have you thought about what style of wedding bouquet you'll choose for your big day? If not, we're here to guide you on the most popular choices and options available. Once you've fallen in love with your bouquet style, have a look at our favourite industry professionals who will create the perfect bouquet for your wedding day!
POSY BOUQUET
A classic choice for many brides, the posy consists of a small arrangement of florals usually held together by decorative ribbon. The idea of the posy is to be as simple as possible – simple, yet striking. Layer this dainty arrangement with lush florals and textural details to add some definition to the arrangement.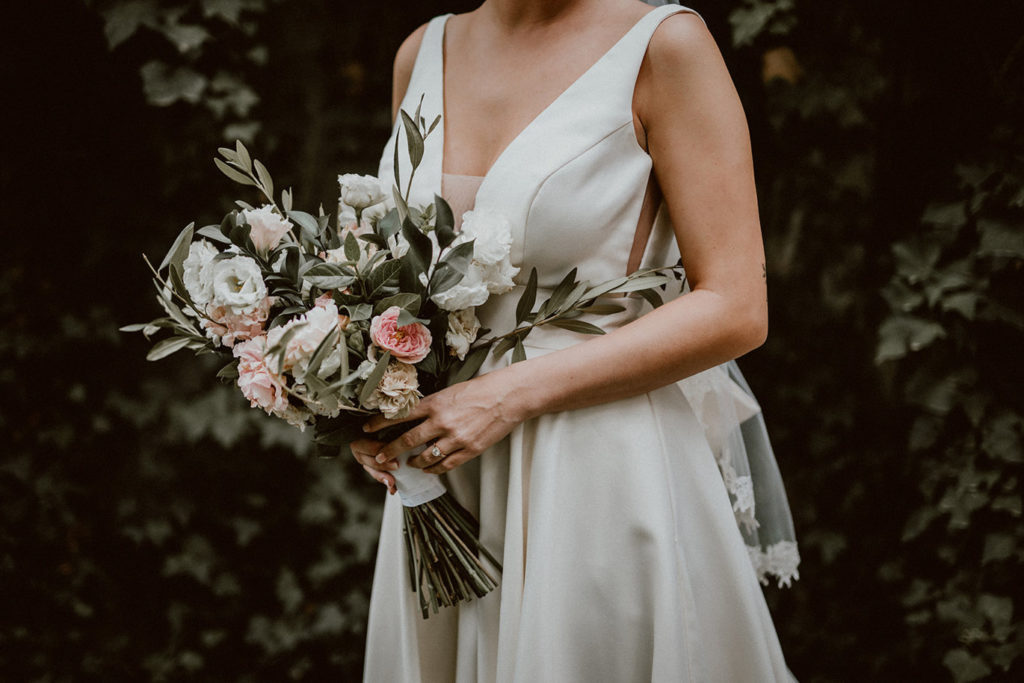 CASCADE BOUQUET
The ultimate showstopper. A cascade bouquet is literally a waterfall of flowers creating a gorgeous tapering effect. We love how this style can be used to create the most beautiful bouquets – from rustic wildflowers to sweeping orchards, a cascade bouquet makes for a floral fantasy don't you agree?
Beautiful bridal portrait from Ayeh Khalatbari Photography
POMANDER BOUQUET
Generally used by bridesmaids or flower girls, the pomander can be a fun and unique alternative for brides. The pomander is a round bouquet or "ball" of flowers suspended by ribbon, string or twig and worn from the wrist. Switch the flowers for ornate brooches and decorative silk flowers for a unique bridal bouquet.
SINGLE STEM BOUQUET
For the minimalist bride, we suggest opting for a single stem. Not only is this look simple, it is also romantic and can create a real statement. Choose a show stopping floral such as a King Protea, Dhalia, Rose or Peony for the ultimate stylish statement.
BIEDERMEIER BOUQUET
Consisting of a compact bunch of flowers, in the biedermeier bouquet, the flowers align in a circular manner creating a dramatic look for the modern and trendsetting bride. Combine similar colours of contrast them for maximum effect.
CONTEMPORARY BOUQUET
A contemporary bouquet is just that – modern and unique. Following no set style or shape, a contemporary bouquet creates unexpected, abstract angles for the unconventional bride. These trending bouquet styles are so hot for the 2020 season and no two look the same.
If you're keen on creating one of these popular bouquet styles for your wedding, click HERE to view our amazing florists on SA Weddings.