Bridesmaids and Maids of Honour, this post is just for you! With the impending nuptials right around the corner, it is time to put your best foot forward and prep for this magical experience with the bride-to-be! Now that your dress has been sorted, hair and make up booked and the pre-wedding celebrations are out the way, the final wedding stretch is finally here. Luckily for you, our ultimate checklist for the bridal party will make sure all your bases are covered and the wedding couple can breathe a much needed sigh of relief. Keep reading to see what we recommend you have sorted out before the big day.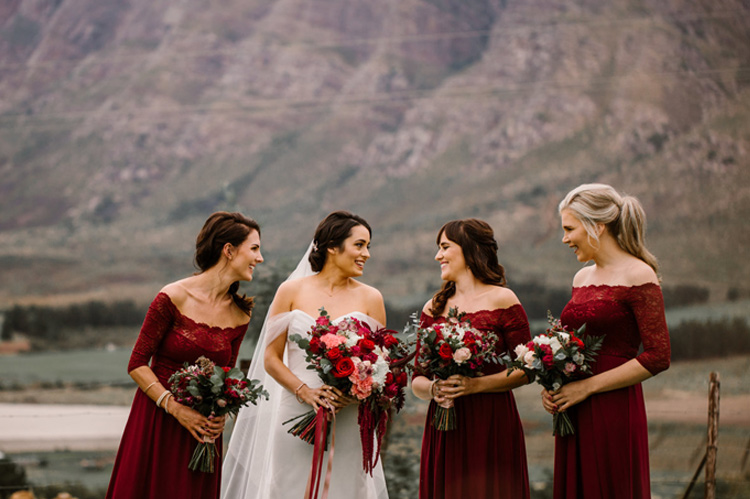 —— DAY BEFORE ESSENTIALS ——
Calming Essentials
Pre wedding jitters a real thing! Come prepared with calming teas, natural calming tablets or tissue salts, soothing music and a good shoulder to cry on incase your bridal bestie has a bad case of waterworks the night before. Try firm favourites like Chamomile, Pepper Mint and Green Tea to ensure those wedding jitters are a thing of the past! 

Dress Essentials
Murphy has a strong way of showing up when you least expect it. Be prepared with dress essentials such as a sewing kit, bra tape, lint rollers, heel straps and more! Rather be safe than sorry and have all your essentials neatly packaged for easy access.
Snacks
Ladies it is going to be a long day! Come prepared with delicious and mess free snacks. Adrenaline is in over drive and at some point you may need to refuel. We recommend eating a hearty breakfast to ensure you remain fuller for longer and full of energy.
Techno Wizard
Someone always forgets their charger or power bank. Come prepared with extra cables and battery life savers to ensure you can capture every special moment without your phone dying mid celebration. Being prepared in this way also reduces the risk of unnecessary panic and dismay amongst the bridal party. 
Medical Must Haves
All we are saying is rather be safe than sorry! Having essentials at close hand may save the day. We recommend a travel first aid kit, headache tablets, energy boosters, plasters and more. No one wants to run around in a panicked frenzy on the day of the wedding looking for a plaster or worse! Stock your medical kit with a few lady essentials incase the red monster appears unexpectedly!

——    DAY OF ESSENTIALS    ——
Bubbles for the Girls
It is the wedding day after all and that calls for ONE celebratory drink. Ladies, we repeat only one. The worst thing you can is become intoxicated before the ceremony. Keep yourself composed at all times and celebrate responsibly so that everyone looks and acts as pretty as a picture.
Order of Events
All bridal party members should be familiar with the order of events and the photographers schedule. Make time to study this so that you can keep one another accountable on the day. No one likes a frenzied and panicked bride. Allow her to enjoy every waking moment stress free and relaxed. Stick to the schedule provided and make sure you allocate enough time for all your wedding tasks.
Tissues
Weddings can bring out the waterworks no matter how hard you try to keep them at bay! They are meant to stir up emotions of love and happiness and sometimes even tears of joy. Keep a handy pocket pack on hand incase anyone needs one, including you!
Suppliers List & Contact Details
If the bride doesn't have a planner, it may be useful that at least one of the bridal party members has the suppliers list and contact details on hand. Should disaster strike, it may be needed and can save everyone from unnecessary stress, tears and panic. Trust us, it may just rescue the day!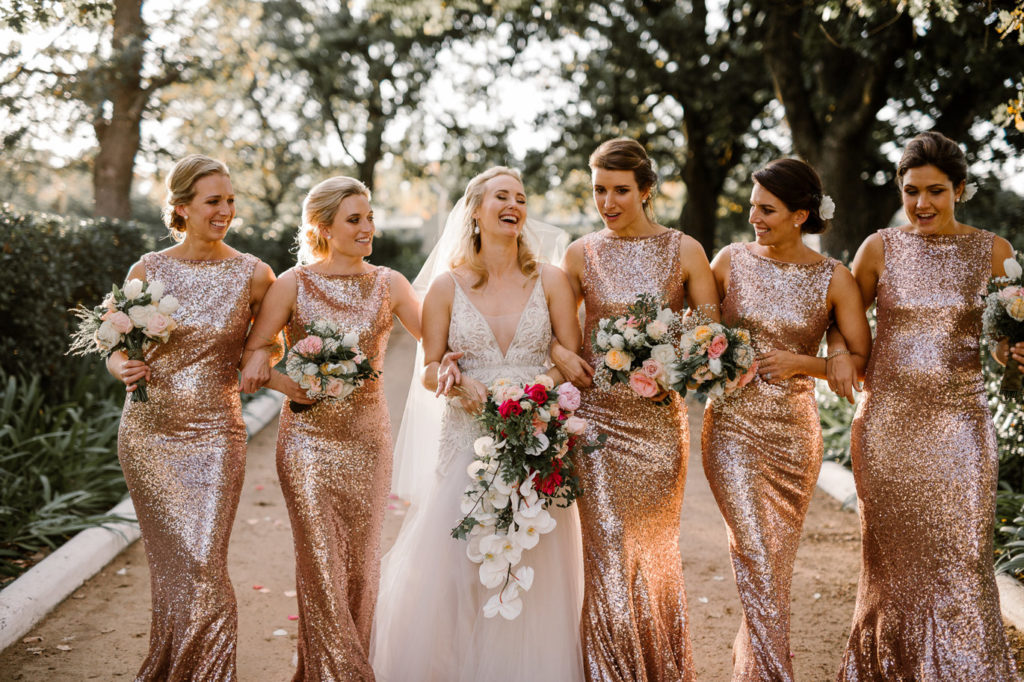 There you have it girls! With this ultimate checklist you will quite literally set the bench mark for bridesmaids, and the leading lady of the moment will be smiling from ear to ear all day long!