THE NEED TO KNOW'S ABOUT PLANNING THE PERFECT PROPOSAL
'When you were growing up, did you ever think about wedding dresses, diamond rings, and who you would marry, we did. The Perfect Proposal is our passion and love child since 2012. This is our story of us girls who love and cherish this industry. The whole idea began while Pippa was working in London. She noticed one company who was setting up proposals and
assisting guys pop the question. After chats with family back home, it seemed like a grand idea to bring it back to South Africa. There was a gap in the market for these types of events and ignited the flame to start her own company.
Photographed by Monica Stewart Photography
We can share many fascinating and fun stories about proposals over the years. From saving beach picnic's from rouge waves to running after love notes that have blown away in the wind, we have done it all. Just to note usually everything runs smoothly, obviously, because that is why you hire us, but on the odd occasion we need to "fight fires".
THE FUNNIEST PROPOSAL
One of the funniest proposals to date was at the V&A Waterfront. Our client briefed us he was going to have two rings in his pocket, one fake and the other real. This is how the proposal happened; whilst walking along the docks, he took out the fake ring and went down on one knee. While she was admiring it and starting to celebrate, he dropped it into the water below.
After a few seconds of complete SHOCK, he pulled out the real one and popped the question. So this was all caught on film by our secret videographer. The best part of this story was that he thought he would be alone while attempting his trick, but he was not. Just at that moment of going down on one knee, a huge boat of Chinese tourists sailed past and decided to cheer them on. They all cried and shouted in horror as the ring fell into the deep dark ocean, but alas he was only fibbing and they clapped in relief to see the real engagement ring. The bride- to-be was filled with happiness and knew what she was marring, a trickiest who would make her happy forever.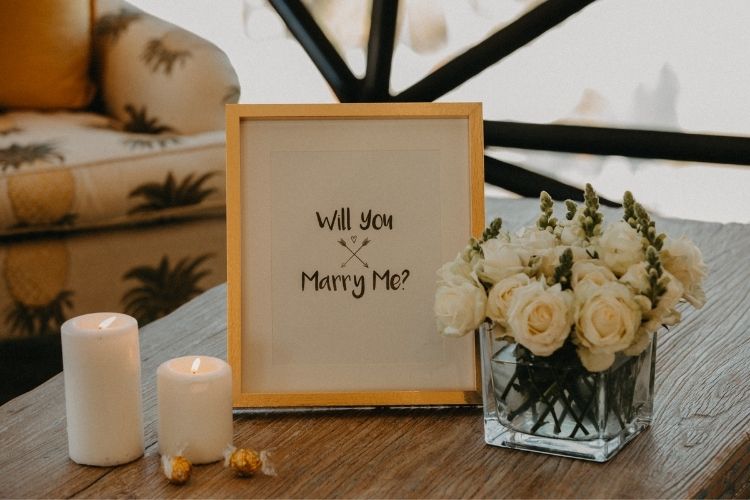 It was a leap year in 2020 and on every one we have been contacted by brave women to pop the question. This year we setup a fabulous beach picnic in Cape Town for a special couple. She popped the question, while he stood in shock and awe. We soon found out he was actually planning on proposing the next day, but she beat him to it, you go girl!
THE PERFECT PROPOSAL
Over the years, this business has matured and grown. It has been franchised thus creating branches in Durban, Joburg and Port Elizabeth. We are so proud to say we have done 1000's of proposals and weddings nationwide. Some of our best locations are Table Mountain as the
views are out of this world. Along with wine farms and hotels which always offer great service. In Durban the beaches are very popular, can you blame them? Joburg rooftop and garden venues are winners.
A little bit more about what we do; we can assist plan your big day from beginning to end; we will create unique ideas or discuss if your ideas are possible. Once the concept is chosen we plan and book all what is required, from venue to suppliers, we have you covered. Then the fun part begins with sourcing, planning and hiring décor. We love getting our hands dirty
with flower arrangements, painting and design, it part of our creative side. On the day we setup as per the idea and brief, we are onsite most events to ensure the plan runs smoothly.
Photographed by Sian Owen Photography
On this exciting and unique journey of planning clients proposals, we have learnt many things, we share our tips below on ensuring your proposal is PERFECT!
TIPS TO PLAN THE PERFECT PROPOSAL
Make it personal. Our top tip is to plan HER perfect proposal, not yours. This means you understand and respect her feelings and likes. It is so important for a healthy and successful journey ahead.
Ensure she is on the same page. We suggest having a chat about marriage and your future together. It is important to know they feel the same way and ready to move the relationship forward.
Arrange and purchase the engagement ring. We strongly suggest having the engagement ring ready for the big day. It creates a "wow" factor and shows you are fully committed. Check out our Trendy Engagement Rings blog post here!
Conceptualise and arrange the whole idea. Think about what she loves and what you enjoy doing together. Try arrange something that will be remembered for years to come. It is important to keep it personal and thoughtful. The more organised you are, the better the proposal will go.
Source and book a suitable venue. The venue is one of the most important elements in planning a proposal. Ensure you choose the correct space that she will love. You could go back to a familiar place that is meaningful or choose a new, exciting destination that she has longed to go. Remember to keep in mind: weather, temperature, closing times, tides, tickets, entrance fees and restrictions.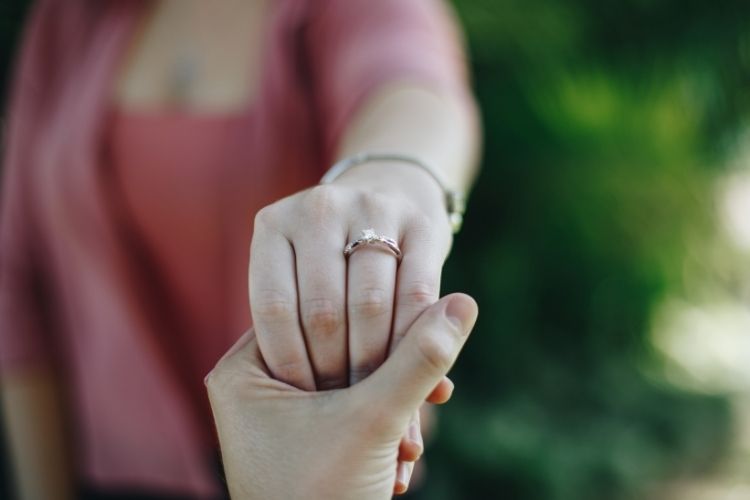 Book the relevant suppliers. You might want to include a photographer or videographer to capture the moment. We just love the idea of your proposal being captured. These memories can then be remembered for years to come. Find an amazing team of suppliers HERE!
Save the date. Please remember to tell her to save the date! You can arrange it through family or friends to try and keep the surprise. Another option is to tell a few white lies to get her to the spot, she will understand in the end.
The big day. Be in touch with the suppliers. Check the weather. Pack the ring. Keep calm. Plan your speech. Settle the nerves. Say the words "will you marry me?".
Lastly, please do not forget to…
Book a manicure. Give her a voucher for a manicure, she needs her nails looking fabulous for the big announcement.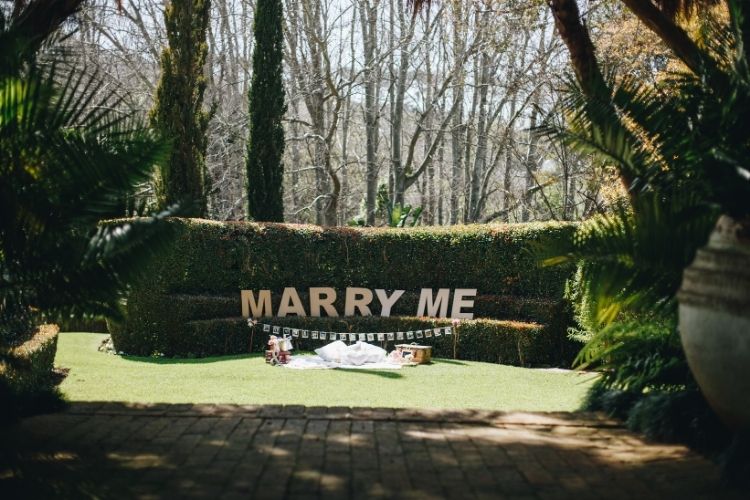 SHE SAID YES!
Engaged, now what… the wedding planning begins. We suggest our clients look at 10 to 12 months to plan their weddings. Especially if looking at popular dates and high season (summer months) this mean suppliers can be booked a head of time. If you are flexible on dates and suppliers, then by all means go for it in 6 months.
Planning the perfect proposal and wedding can be tricky. If all of the above is too much to handle, contact us to assist you! You best friend might not be able to keep the secret, we can. We are experts in planning events, especially your most important day! Visit The Perfect Proposal website HERE or pop them an email HERE! Let's get you engaged love birds!