Dreaming of a gorgeous honeymoon island in Madagascar? Say hello to Reunion Island. This beautiful French Island located in the Indian Ocean, east of Madagascar, is the stuff island honeymoon dreams are made of. Neighbouring on Mauritius, this picture perfect escape is known for its extraordinarily beautiful landscapes, characterised by high peaks, deep canyons and plains. Don't even get us started on Reunion's volcanic origins! Whether you're after a swim in the turquoise ocean, or feeling a little more adventurous, you're welcome to explore the pristine landscapes by hiking up the volcanic peaks for the most beautiful scenery. The towns are adorned with colonial architecture and are excellent starting points for inland adventures. Either way, Reunion Island is the perfect oasis for the newlyweds to enjoy post wedding.
---
—— LUX SAINT GILLES ——
Giltedge Ocean Islands offers the most incredible Reunion Island escape to Lux Saint Gilles Resort. Just steps away from the coral-sheltered lagoon at L'Hermitage and tucked away in acres of beautiful tropical gardens, you'll find creole-style villas lined and shaded by coconut, palms and Filao trees. How dreamy?
Relax and unwind on the picturesque beach front. Think white sandy beaches and crystal clear emerald-blue waters perfect for lazy sunny days. With amazing onsite facilities, guests can even enjoy an exciting game of tennis and volleyball. If you're after a bit of an adventure, going to explore the rugged, dramatic beauty of the islands volcanic peaks and tumbling waterfalls of this World Heritage Site is an absolute must. This views are unparalleled and needless to say it is most definitely a feast for the eyes!
Once the activities are out of the way, guests can sample the stunning beachfront bars and restaurants, float away with a zen yoga session in the lush gardens or indulge in a private in room spa treatment. A peaceful end to a unforgettable day on this majestic island! Expect nothing pure luxury and only the best at Lux Saint Gilles Resort.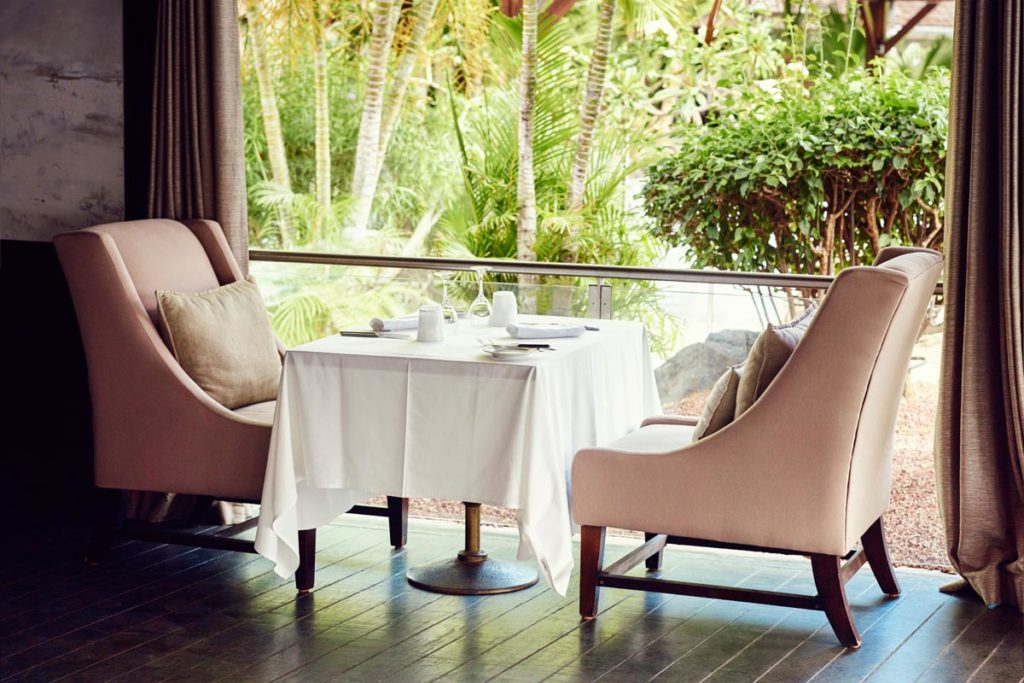 Love what you see and keen to honeymoon here? Book Lux Saint Gilles through SA Weddings HERE
There you have it ladies and gentleman! The most incredible island holiday awaits you with Giltedge Ocean Islands. The perfect luxurious island escape is simply a click away! Keen to see more of Giltedge Ocean Islands offerings? Click on the button below and let the world be your oyster!