We live in a day and age where divorced or separated parents are somewhat of a norm, but what happens when your parents divorce puts a dampen on your special day? Don't allow the anxiety around divorced parents at your wedding to get the better of you. Your impending nuptials are a celebration of your love and commitment to one another, and it shouldn't be overshadowed by the need to please your separated parents. We have listed our best advice to help make your prep and planning around this sensitive situation as streamlined and easy as possible and to iron out any uncomfortable creases before your big day.
---
—— WHO GIVES THE BRIDE AWAY ——
Probably one of the most challenging questions and could be the one that gives you the most sleepless nights. If you are close with your dad, this may not necessarily affect you but what happens if you need to consider alternative options? If your parents remarried, it may be a natural choice to ask your step-father to take on this incredibly important role. Many brides who are close to their step-fathers feel it is their best way to honour the leading man in their lives outside of their husbands. If the divorce between your parents was a sticky one, you can ask any male who has played a significant role in your life to do the honour. This may be a brother, uncle, grandparent or even friend. Either way, it is such an incredible honour and will put you at ease when you walk down the aisle. Be sure to let your dad know well in advance if you feel you would like another male to take on that role.
If your parents are civil and still loving and happy toward one another post divorce, you can ask your mom and dad to escort you down the aisle. Not only will it mean a lot to the both of them but is a lovely gesture of kindness and goodwill. If you feel like you cannot ask your dad to do the honour and there is not another male you feel would be deserving of the role, you can opt to walk yourself down the aisle. Some brides prefer to do the walk solo or your groom can collect you halfway. Whatever you decide, go with your gut. It is YOUR day and the decision you make should be yours and yours alone.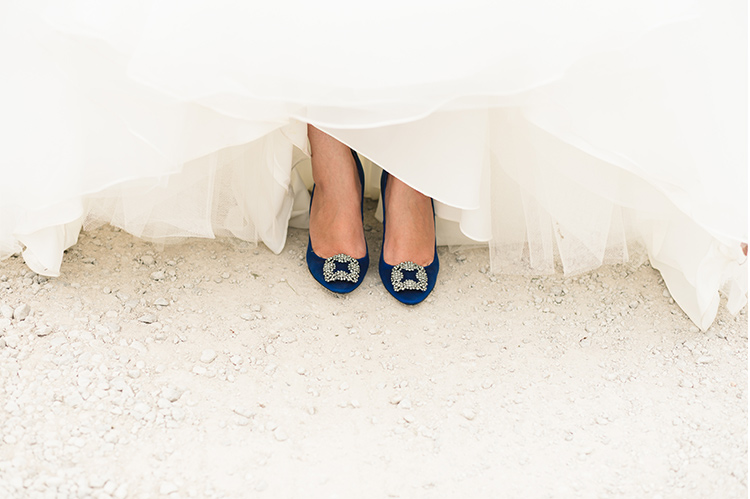 —— SEATING: CEREMONY & RECEPTION ——
You know your parents and their situation best and will be the ideal person to determine if seating arrangements will cause tension and unhappiness. Speak to both parties and try your very best to get this sorted out well in advance to avoid any discomfort and confusion. Always allocate reserved seating at the ceremony, for the VIPs of your wedding. This includes parents, grandparents, siblings and bridal party. If you opt to not have a sweet-heart table and would like your parents to be part of the main table, try seating parents on opposite sides to avoid an uncomfortable dinner or place a sibling or bridal party member between them if everyone is on one side. The best thing you can do is speak to either parent and explain your mindset. Chances are they will listen and will happily put their personal feelings aside to make sure your wedding day is nothing short of perfect.
—— WEDDING PHOTOS ——
Once your wedding day is over, you will only have your photos left to remind you of the special day you had. It would be the biggest disappointment if you look at your wedding photos and the only emotion you can remember is fear and anxiety. Do yourself a favour and have a chat with your photographer before hand to explain the situation, and think of the best ways you can work around any discomfort. Trust me, you will not be the first bride who has been in this situation and they will be able to guide you on the best course of action to follow. Let your photographer know which shots you would like and explain to them what is best and what is best to avoid. Some divorced parents prefer to not have a photograph taken together and your photographer should know this. Find out ahead of time what the limitations are and communicate this with your photographer.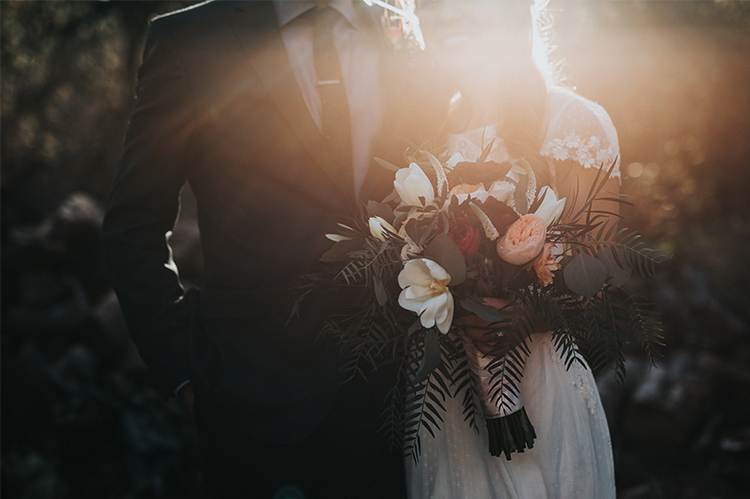 —— FIRST DANCE ——
Although the father-daughter dance used to be a prerequisite at a wedding celebration, these days most couples opt to skip this step and just enjoy a dance with their bride or groom. If the daddy-daughter dance is something you always dreamed of, go ahead and enjoy that special moment. If you fear that there may be some animosity around the first dance, speak to your wedding Dj and on site coordinator and let them know what your preferred course of action is.
The same advice applies to the first dance as the bridal entrance. If you feel your step father deserves the honour of the dance with you, it is your right to have this moment and you do not have to spare any feelings. Do let your dad know in advance if he will not be doing this dance with you. If you have great relationships with both, let your dad dance with you for the first half of the song and let your step-dad take over. This will honour them both and be a very special memory that they will treasure forever.
With this foolproof plan, you are guaranteed nothing short of a fabulous wedding celebration where everyone is happy and excited for your union. Your parents will do their very best to accommodate your wishes on the day and will be respectful of your choices. Trust in this and enjoy a wonderful wedding day.