If you have ever had the pleasure of walking down the aisle yourself, you will know that having a rock solid bridal team is an integral part of a blessed and beautiful wedding day. Not only is it a major undertaking, but there are many feelings involved, especially if it is a group of close friends. If you have ever been in a bridal party, you are well aware that it demands a lot of time, energy, effort and it can quite easily tap quite deeply into your pockets. But what happens if you are just not up for it and your bridal bestie has popped the question?
So you have officially been asked, but you're not too keen on being part of the bridal party. How do you politely decline without ruining your special friendship. Read our top tips on how to say 'no' without breaking or severely damaging your bond and still have the pleasure of attending the wedding as a guest. Continue reading!
---
—— CHECK YOUR BUDGET ——
Sorry to say but being a bridesmaids is not a cheap affair and at times it will force you to splurge when you're not really in the position to. Check your budget ahead of time and make an informed and calculated decision on whether you can commit to being a bridesmaid. Keep in mind that you may be asked to pay for or partly contribute to your dress, shoes, accessories, hair and make up, bridal events, travel and accommodation. Just reading this is a mouthful! Rather be open with your bridal bestie about your financial situation and inform her that you are just not in the right financial space to commit to being in the bridal party. You know what they say, honesty is always the best policy and it may save you a few grey hairs.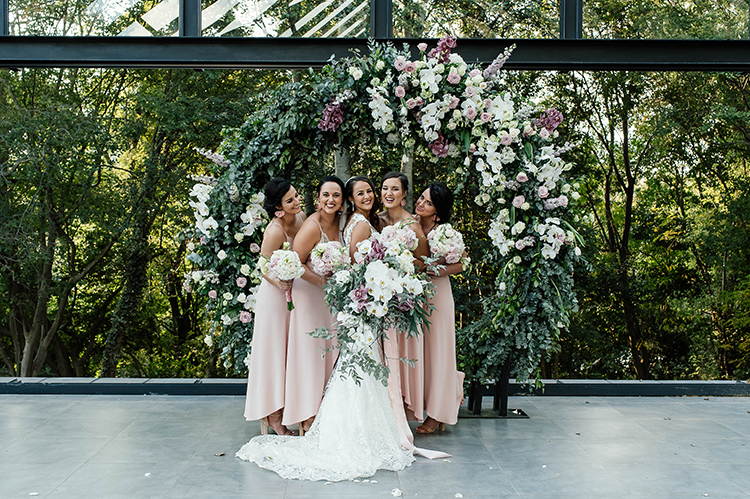 —— THINK ABOUT THE DUTIES ——
You may be inclined to say yes because you feel bad, but it is so important to remain rational when the bride does her proposal. In most cases, a bridesmaid proposal doesn't necessarily give you the opportunity to say no – it is almost a given that you'll say yes.
It is important to be open and honest about how you're feeling and why you're feeling it. Don't feel pressured to answer right in the moment. To buy yourself sometime, let the bride know that you are incredibly flattered and and honoured, but you would like to request some time to think about it and to ensure you can fulfil the role of being the best bridesmaid possible. Be sure to set a follow up date so that you can inform the bride of your decision. Stress has a nasty way of creeping up when you're planning a wedding; make sure you do not contribute to it by lagging and delaying your feedback.
Images by Suikerbekkie Photography & Jenni Elizabeth
—— YOU JUST CANNOT COMMIT ——
If you cannot commit to being in the bridal party, it best to decline when you're first asked and not leave it to the last minute. If you are extremely busy at work or have commitments that will take up your time and interfere with your bridal duties, then it is best to opt out and simply attend the wedding as guest. Being in a bridal party requires full time commitment so if you are aware that you cannot do this, your answer should be no. If you can't – be honest and explain where you are coming from. Communicate openly and honestly and let the bride-to-be know that you have a lot on your plate.
Tip from SA Weddings: after declining try your very best to be supportive and assist where you can and make sure you attend the pre-wedding celebrations. The bride and groom will appreciate it and this will ensure that there are no sour grapes between the two of you.
With these handy tips and advice, you can make a calculated and informed decision if you cannot commit to being in the bridal party. Let's face it, no one wants to be known as that person. Both the bride and groom will appreciate your honesty and openness and you'll still be able to enjoy their love filled celebration with a clear conscience and heart. Comment below with your favourite tips and advice!