Prepare to be blown away as you view this magical God filled wedding celebration held at the picturesque Bosjes Farm. Filled with the most incredible symbolism and delicate details, Carmia and Jochemus' dreamy wedding celebration is the stuff wedding dreams are made out of. With the help of Weddings By Andrea, this stylish and chic wedding celebration truly blew our socks off. From the thousands of hanging florals in the Bosjes Kombuis to the delightful seven course dinner, every single detail was so beautiful curated to create an explosion of love and romance on this showstopper wedding celebration!
A true vision of beauty, Carmia looked simply ethereal on her wedding day!
THE SWEETHEARTS
The bride and groom certainly are a stylish pair and their incredible love story truly left a lasting impression on our hearts. It is no secret that at the SA Weddings HQ we are suckers for beautiful love stories. Carmia looked ethereal in a bespoke Elizabeth Stockenström gown. Draped in a rich and decadent oyster coloured fabric, Carmia was a true vision of beauty on her wedding day. Jochemus looked dapper in his chic tuxedo with lush velvet bowtie. Together these two looked simply breathtaking and we cannot love their wedding look anymore, even if we tried!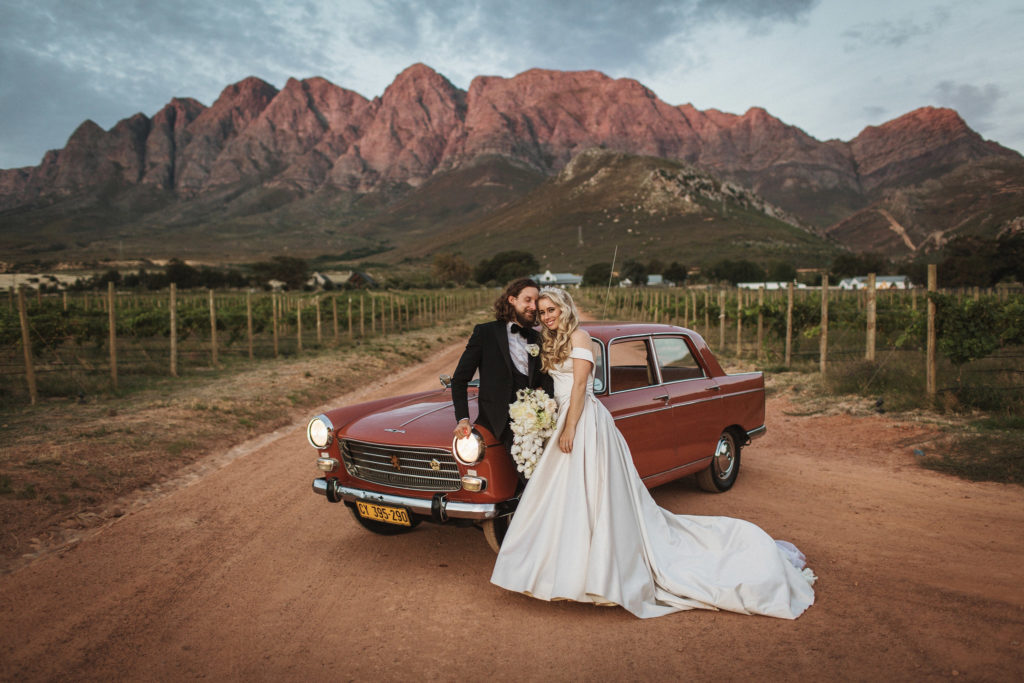 RECEPTION DETAILS
Carmia and Jochemus opted for wedding decor that was either white, wood or glass with strong elements of light creating a simplistic, stylish and elegant wedding concept. Classic and chic, this wedding look will still clasp at your heart strings for years to come. We love the single stemmed flowers hanging from the ceiling of the Bosjes Kombuis and the majestic mountain views gently wrapping around this dreamy reception look. The devil truly is in the detail with his creative duo. Focusing on three main wedding flowers, a white orchid resembling the architectural shape of the chapel, a white rose which signified new beginnings and a white lotus which is the flower of Buddhism and purity! Together with the warm hue of candles and friends and family all round, the reception look truly was one for the books!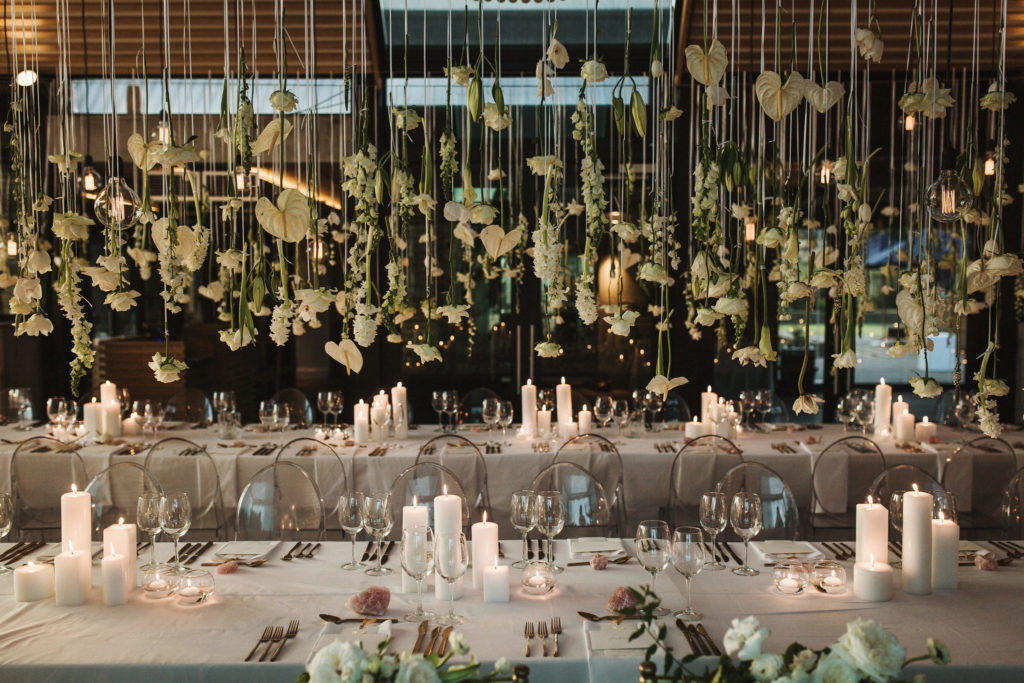 We just cannot get enough of the gorgeous floral creations!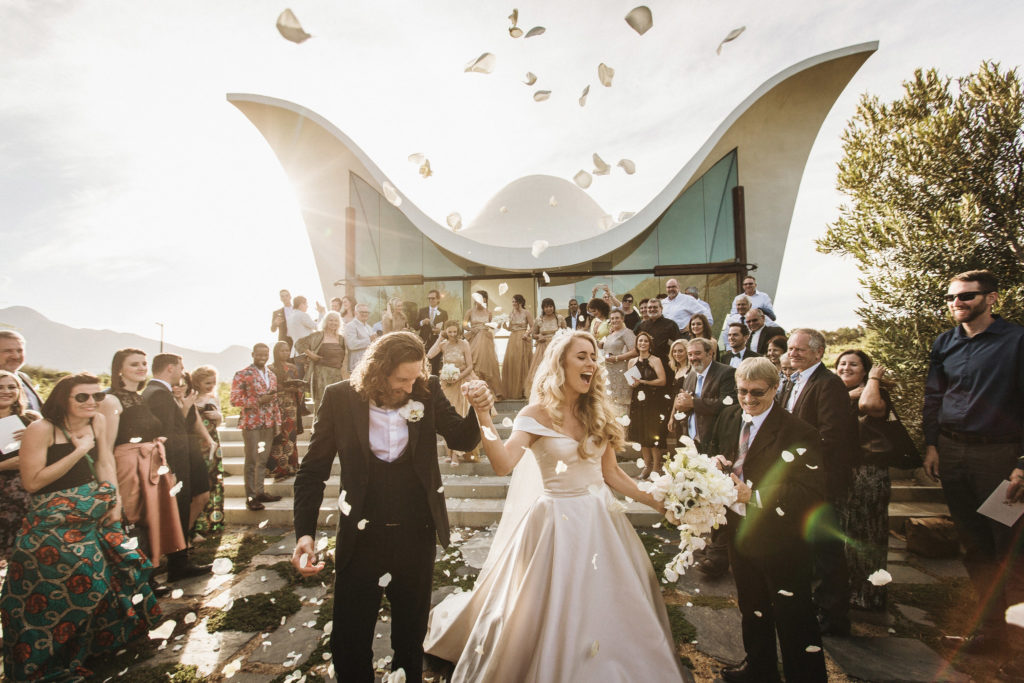 Carmia and Jochemus truly blew us away with their dreamy wedding celebration. Every quaint touch and curated detail symbolised something so special. For more on this Real Wedding feature and to read all about their love story and the suppliers involved, click on the button below.

SUPPLIERS INVOLVED
Planning & Coordination: Weddings by Andrea, Photographer: Kikitography, Dress, Wedding Dress: Elizabeth Stockenström, Hair & Makeup: Parlor Hair & Makeup, Venue: Bosjes Farm, Florals: Anli Wahl Floral, Lighting & Hiring: TMN Entertainment, Hiring: Baie Goeters, Cutlery: Happinest Hire, Stationery: The Found Makery, Linen Hiring: Table Cloth Hiring, Harpist: Harp Affair, Tibetan Bowls: Vanessa Holliday