SPREADING CHRISTMAS CHEERS WITH SA WEDDINGS
As we prepare to bid farewell to 2020, we look forward to an amazing festive season with our nearest and dearest. Kath, Inverroche Distillery and Las Paletas spread some festive cheer with delightful cocktail recipes, pavlova and ice cream delights to enjoy over the season.
CHRISTMAS PAVLOVA
Tuck into Kath's delicious and oh-so-decadent Christmas pavlova. Serves 12 and is a delightful ending to a delicious Christmas lunch!
MERINGUE
8 egg whites
1 tsp white vinegar
2 cups castor sugar
30ml boiling water
2 TBSP corn flour/maizena
FILLING
500ml whipping cream – beaten
x1 punnet blueberries
x1 punnet raspberries
x1 punnet cherries
x1 small packet of Chuckles
100g melted white chocolate to drizzle on the top
Fresh mint (optional)
EQUIPMENT
Glass or stainless steel bowl
Electric beater
Baking paper
Ruler and pencil to draw your 30cm circle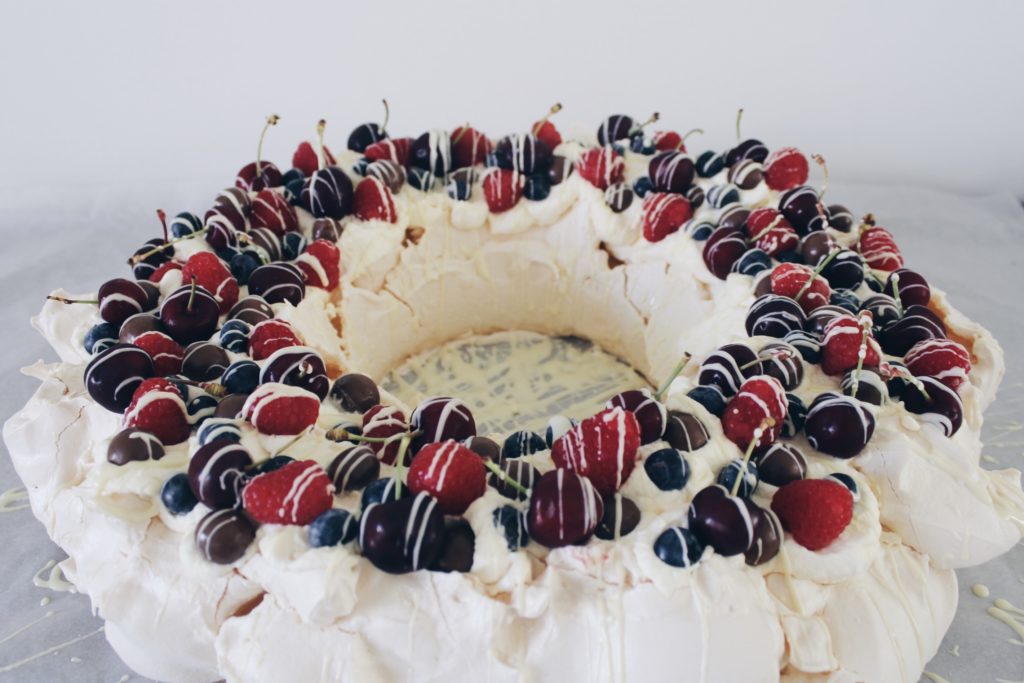 METHOD
Place your egg whites in a glass/stainless steel bowl and beat with an electric beater until foaming slightly. Add your vinegar and continue beating until mixture is thick, stiff and slightly dry. Gradually add castor sugar, beating continuously until mixture is firm and retains its shape. Lastly beat in the boiling water and corn flour.
To make a Christmas wreath pavlova, place your baking paper on a large baking tray and draw a 30cm circle on the baking paper. Lightly dust your baking paper with some corn flour or use Spray & Cook. Using 2 tablespoons, spoon your meringue mixture around the circle, work from the outside of your circle inwards. The mixture does spread while cooking.
Bake at 140'C for 45 minutes, then turn the oven down to 120'C and bake for a further 1 hour and 20 minutes. Turn oven off and leave in oven to cool with the oven door ajar. Once cool, whip your cream, decorate your Pavlova wreath and serve.
With the left over egg yolks you can make mayonnaise or even some Christmas biscuits. Merry Christmas to you all!!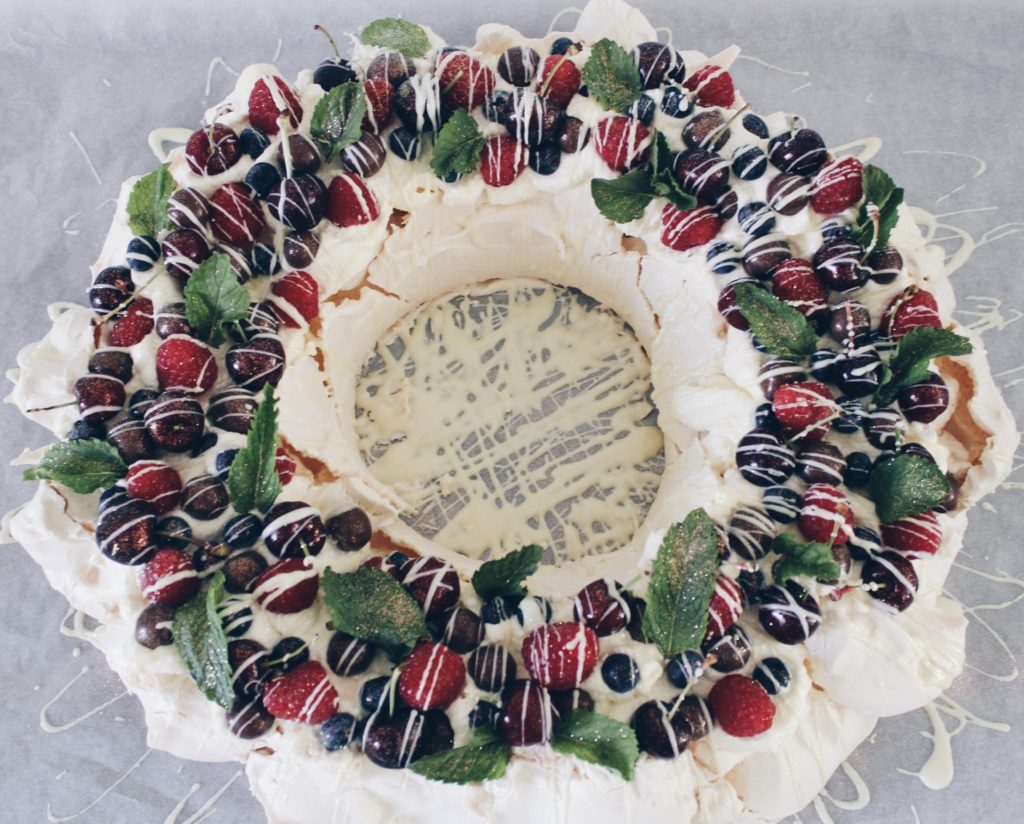 SUMMER COCKTAILS
Intimate wedding season is here and we are so excited! For our brides and grooms-to-be planning a wedding celebration, be sure to include these cocktails to your soirée! A perfect combination of fun and flirty, there is a cocktail for him, her and the ultimate crowd pleaser. Keep on reading to find out how brand ambassador Jody Francis, from Inverroche Gin can turn your wedding into a glorious affair.
LAS PALETAS
Of course no South African summer is complete without Las Paletas delectable ice lollies and ice creams. To make the festive season even more fabulous, Las Paletas is now doing home deliveries and have created various Ice Cream boxes / Combo's that their #CrazyDelicious fans can order. Did somebody say WINNING!!
If you're saying yes to all of the above, take a look a the various ordering options available. If it was up to us, we would be ordering everything listed below. All of their products are natural with no artificial flavouring or colouring. Las Paletas makes use of the freshest nuts, fruit, herbs and spices- no wonder they were voted the best ice cream in 2017, 2018 and 2019!
Options Available
Lollies Multi Pack:
R 170.00 / Box
Dipped Box: 6 Lollies in a box
2 x Grande Chocolate
2 x Salted Caramel
2 x Colombian Coffee or Nougat
Dairy Box: 8 Lollies in a box
8 Lollies in a box
2 x Strawberry & Cream
2 x Belgian Chocolate
2 x Blueberry Cheesecake
2 x Granadilla Gelato
Sorbet Box: 8 Lollies in a box
2 x Orange
2 x Strawberry
2 x Mixed Berry
2 x Pineapple & Chili
Ice Cream Multi Pack: 2 Pints of ice cream in a pack
Dairy Combo 1: R180.00
1 x Lemon Meringue
1 x Smore's
Dairy Combo 2: R180.00
1 x White Chocolate & Berries
1 x Peanut Butter
Sorbet Combo: R180.00
1 x Granadilla Sorbet
1 x Strawberry Sorbet
Our mouths are watering! Ladies and gentleman if you're as excited as we are about ordering, simply visit the link HERE to order! With so many delicious flavour options, we won't mind if you order more than once. Its the festive season after all, no calories count in the most wonderful time of the year!