Kath shares her insider tips on how to prepare for Christmas. From gift wrap to decorating to your very own homemade Christmas cake, Kath shares it all. For this season, Kath focuses on less is more. Invest in fairy lights which can help create the most amazing atmosphere and festive feel to your home. Pop by your favourite garden store and purchase a festive Poinsettia, these really add some colour. It can also double up as the focal floral feature for your Christmas table. If you're worrying about a Christmas tree, Kath suggests purchasing a Conifer as your Christmas Tree. After Christmas is over you can pot it and place in your garden until the following year. Minimise the stress of wrapping and go simple and minimalistic. Good old brown paper accented with colourful ribbon is always a winner.
C H R I S T M A S C A K E
INGREDIENTS
500g Butter
500g Brown Sugar
500g Cake Flour (sift)
9 Large Eggs
1kg Currants
500g Sultanas
250g Raisins
125g Cherries
250g Almonds or Walnuts
100ml Brandy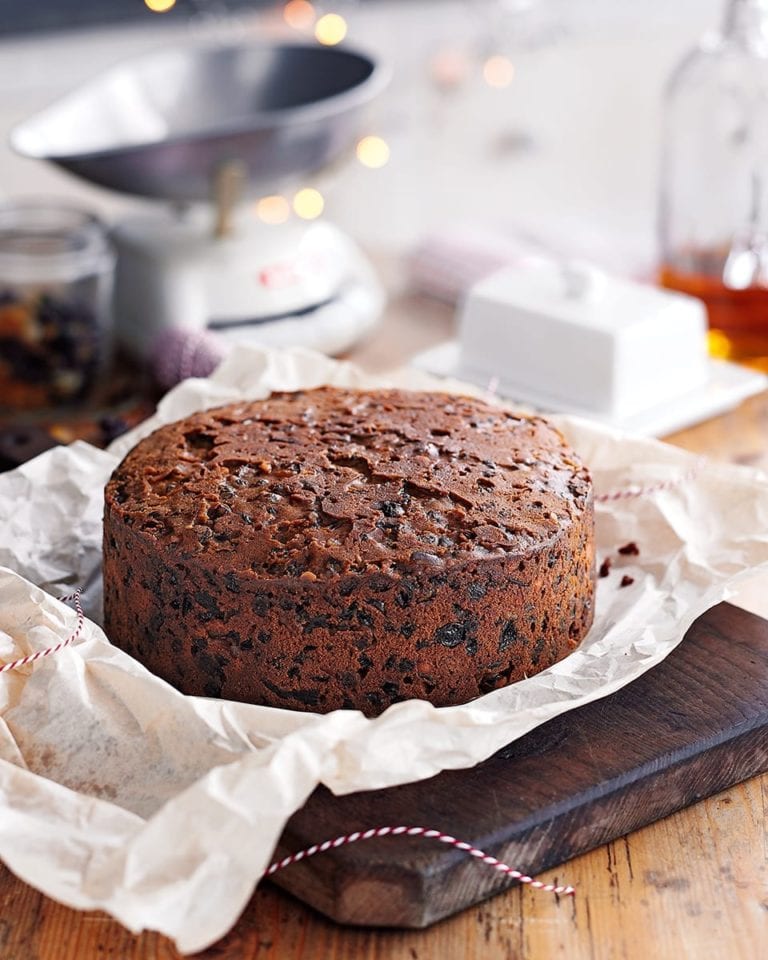 METHOD
Pour 100ml brandy over your fruit and leave to soak. Cream your butter and sugar until well combined. Add eggs one at a time, mixing in a little sifted flour after each egg. Fold in the rest of the ingredients into the egg and butter mixture. Line your tin (approximately 30cm round tin) with baking paper and spray with spray & cook. Pour mixture into tin and bake at 160'C for approximately 4 hours. Test your cake by placing a steel skewer into the middle of the cake, if it comes out clean, it is cooked. Once cake has cooled slightly pour 100ml of brandy over the cake. This can be repeated weekly building up to Christmas, 100ml each time.
Decorate your gorgeous Christmas cake by placing a medium sized ribbon around the cake and brush with melted apricot jam to give it some shine. Delicately decorate the top of your cake with glace fruit and nuts and brush with your melted apricot jam mixture for added shine! Enjoy!