---
Date night at home sorted with Concept Food
Anything with the words rolled pork neck has us salivating and with darn good reason. Legendary chef Neil van Zyl from Concept Food, is known for his decadently delicious meals and oh boy, did he pull out all the stops for this recipe. The perfect date night meal or mid week supper spoil, this Cardamon & Apple Rolled Pork Neck looks as good as it tastes. Today on the blog we share how you recreate this mouthwatering meal at home! YUM!!
Chef's Tip > > > > > > >
---
Prep time: 45 minutes
Cooking time: 3.5 hours
There are two things you need to do for this recipe. Making the cardamon and apple chutney and secondly, rolling the park neck and stuffing it with the chutney.
INGREDIENTS
CHUTNEY
700g Whole Granny Smith Apples
6 Cardamon Pods
½ Cup Sugar
½ Cup Of Water
½ Cup Vinegar White Spirit
2Tsp Salt
1 Stick Cinnamon
1Tsp Black Pepper
METHOD
CHUTNEY
Core the apples and slice into quarters. Throw the remaining ingredients into a pot along with the apples. Gently cook for about 40Min (20min covered and 20min uncovered ) on a low to medium heat until it becomes the consistency of a delicious chutney. Once done, set aside and allow to cool!
Chef's Tip > > > > > > >
An interesting fact! If you make jam with apples you can use less sugar because apples contain pectin which is the same as galantine.

NOW FOR THE PORK NECK
Now that your chutney is cooling, it is time to tackle the pork neck. The first step is to butterfly the pork neck with a clean sharp knife. If you're struggling or unsure of this step, be sure to check out the chef's tip below.
Chef's Tip > > > > > > >
Set the pork neck in front of you and make an incision from the top to the bottom. Repeat this step whilst turning your knife diagonally to make a circular cut. If done correctly, you should end up with a flat perfectly spread out piece of pork.
Grab your chutney that should now be cooled down and dollop a generous amount all over your butterflied pork neck. Optional step: Sprinkle some breadcrumbs over the pork neck to give your chutney some structure.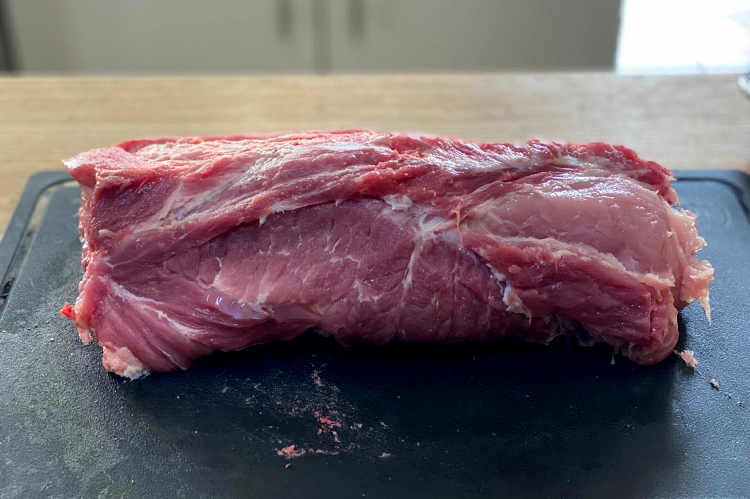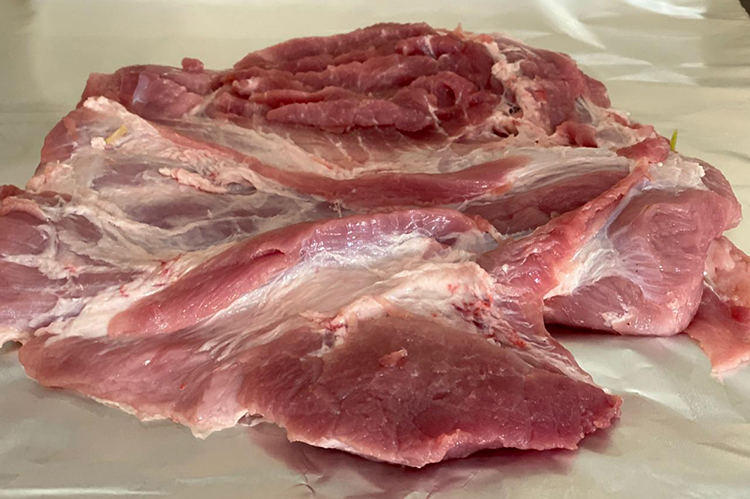 ROLLING OF THE PORK NECK
Lightly Spray 'n Cook the foil sheet you are going to use. On a flat surface, place your sprayed foil sheet and carefully place your pork horizontally on top of the foil. Take the beginning of the foil and use it to flip the pork neck into a roll. You essentially want to close up the pork neck as it was before you made the incision.
Chef Neil recommends rolling your pork about three times so that it is nice and tight and perfectly sealed in a cylindrical form. Be sure that there are no openings anywhere otherwise your chutney will seep out. Once your pork is rolled, place it on a wire rack and place into a preheated oven at 150'C. Cook your pork for 3 hours.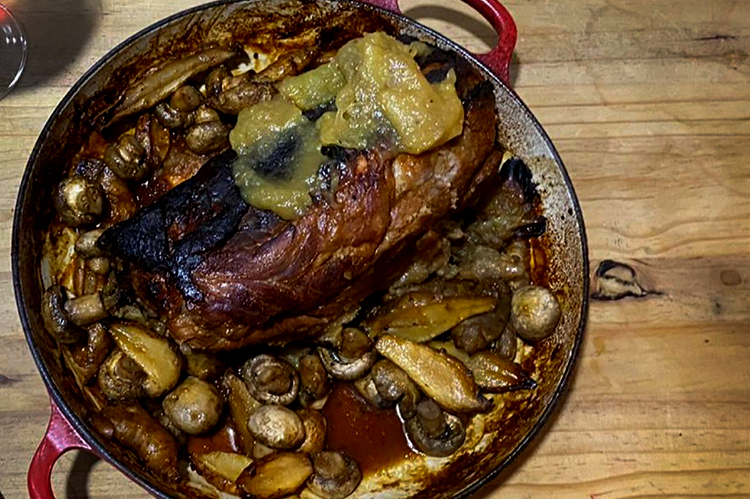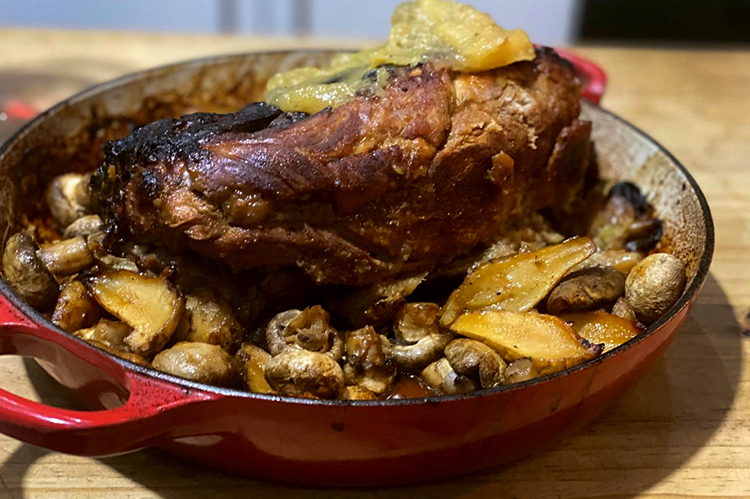 Chef's Tip > > > > > > >
Place a tray with water underneath the rolled pork to absorb all of the drippings from the chutney. The apple chutney has a high sugar content so it can easily burn.
After three hours check your pork and up the temperature to 170'C. Roast in the oven for 20min to give your beautiful edible delight some colour. Let rest and slice with a sharp knife for beautiful pork medallions.