Thoki and Nate Share How They Said 'I do' During The Pandemic
In these uncertain times thanks to Covid-19 – the wedding industry as a whole took a massive knock. Brides and grooms from all over the world had their worlds turned upside down when our President announced a nationwide lockdown. That meant, staying at home and adjusting to a world of social distancing and weddings essentially being cancelled! But amongst all that uncertainty love conquered all and so many beautiful couples decided to say YES to forever! Today on the blog we share the heartwarming story of Thoki & Nate and how the managed to say 'I do' amongst the chaos.
WEDDING PLANNING WITH THOKI
It took us 2 years and 3 months to plan our dream wedding. That is approximately 451 days. 451 days of planning every last detail of the biggest day of your life. For us, the experience was planning the big day from the other side of the world in San Francisco. Day in and day out we spent hours finding vendors through the SA Wedding Portal and putting together the pieces to the perfect puzzle. It took us 451 days of anticipating the excitement of having 120 of our nearest and dearest celebrating our union. It took less than 7 days for those plans to be turned upside down and for our wedding to be completely re-imagined.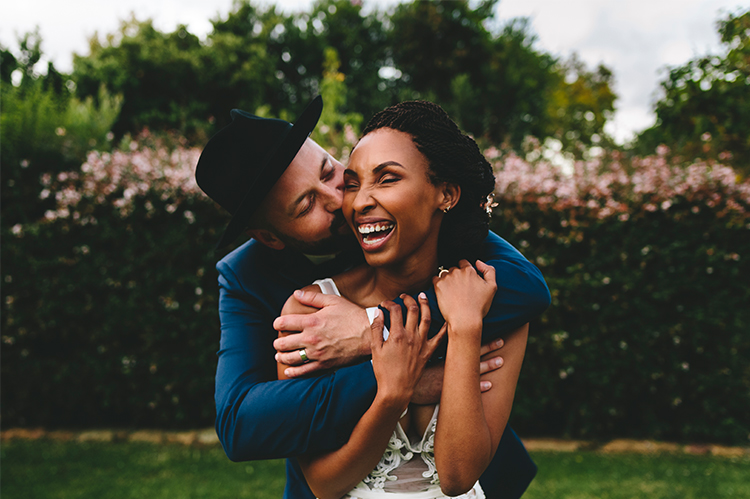 As a bride, you dream about the perfect dress, the perfect suit, the perfect reception, and the perfect ceremony. Your wedding is like a fairytale large- scale production that has no dress rehearsal and no backups in case something goes wrong. As my fellow brides know, you plan every last detail and put up guardrails against any obstacle that may come up on the day. Never in a million years could anyone anticipate an obstacle that would be the global pandemic that has gripped the world.
Our plan was to have a wedding at Boschendal Wine Estate with 120 guests. We had chosen the perfect band, the perfect decor, the perfect photographers, the planner, the perfect DJ, and the perfect venue. With 7 days to go and everything finalised, we were ready! Cue the excitement levels! I will never forget the panic that ensued after Ramaphosa's speech where he announced that no more than 100 people could be allowed in a single location and that large gatherings would be prohibited. Over the next few days and having less than 5 days to go, our plans went from cutting people off the list, to no venue, to a canceled wedding, and finally to a small wedding with our families.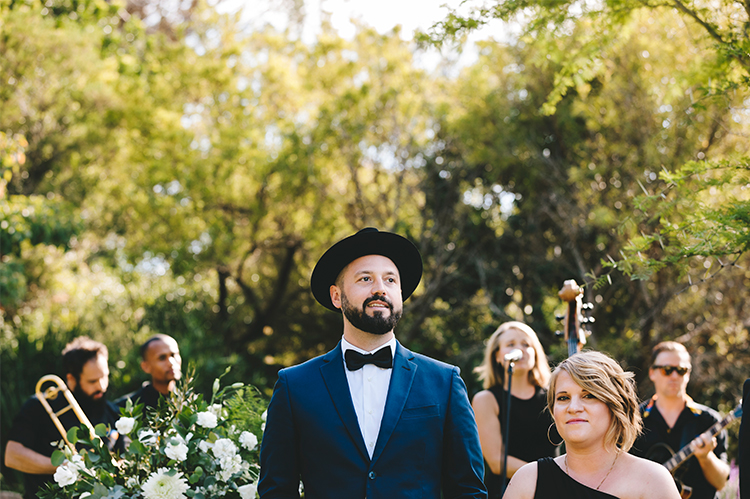 I never would have imagined that the perfect wedding could be pulled off in those 5 days. Our planners Chelsea from Warren-Stone Weddings and Kath Ballantyne – owner and creative director of SA Weddings came to the rescue and created a fairytale. In a matter of 4 days our wedding was reimagined with the new venue (at home), new caterers, and new numbers.
OUR WEDDING DAY
Our wedding turned out to be more perfect than I could ever have imagined. D & M Agency made the bridal party look and feel like princesses, To-Netts created our beautiful flower arrangements, our band The Pebble Shakers played jazz and set the scene under the beautiful Table Mountain backdrop, and our incredible photographers, Jess and Ross of CharlieRay, captured the day so perfectly that every time I look at the photos I'm transported to every moment.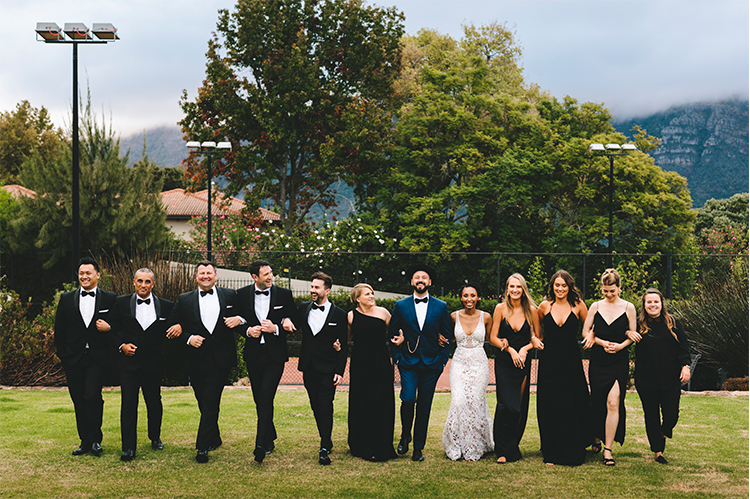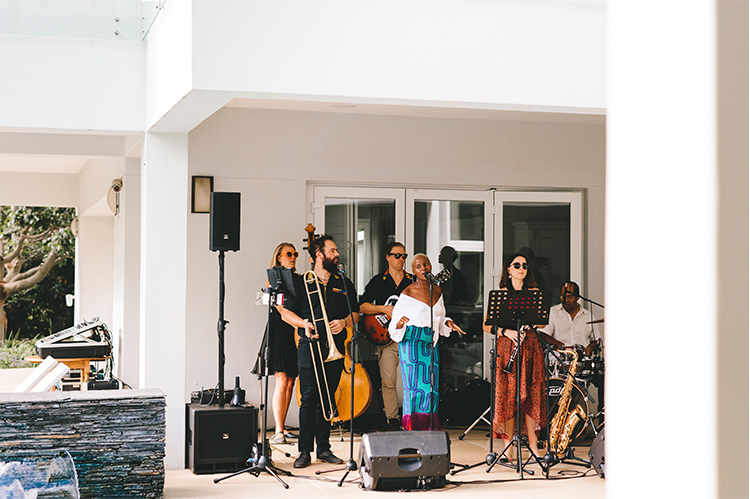 How beautiful is this cake from Sugar Studio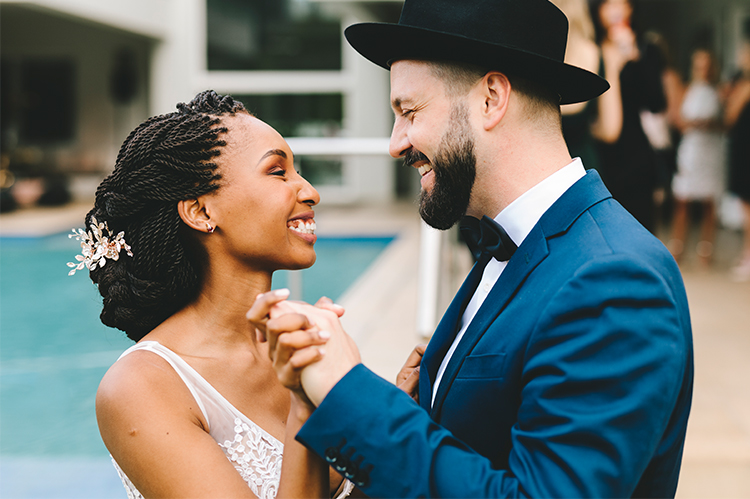 When I think back to how I felt during that week when everything was falling apart, I wish my future self could have calmed me down and reassured me that the perfect wedding is still possible even though it may not be the one you thought you wanted. For those of you who find themselves in the same boat, either your wedding has been canceled or postponed, don't let it get you down. Take this opportunity to get creative and reimagine what your fairytale could be like.
At the end of the day, love is love and how you celebrate will always be so special! Good luck to all our beautiful brides and grooms out there who have had their big days affected by Covid-19. We are here to assist and guide you every single step of the way!