THE ULTIMATE GROOM PHOTO GUIDE
Grooms, pay attention. If you want to look picture perfect on the big day, you have come to the right place. Yes, you may already have the seating plan nailed and the open bar filled to the top with bubbles or Johnnie Walker. But capturing those important images is all part of the wedding experience. 
First things first. Hiring a credible photographer is imperative and will provide reassurance as you strike a pose like Madonna during your nuptials. Browse through their portfolio in order to see previous work and make the right decision before embarking on your photographic journey.  After all, you only get one shot at mastering the art of the wedding day groom photo. You want to look your best but at the same time placing your trust with someone knowledgeable and who will make you look flawless. 
There are many articles offering essential tips on finding a wedding photographer or check out hints and tips for the perfect groom shot. Searching for inspiration on how to achieve the ultimate groom ready shot? Consult our must have wedding day photos below to make sure you don't turn into Groomzilla. 
---
LOVE IS IN THE AIR
So you have tied the knot and the rice has been thrown as high as your guest's hats. Now, you are ready to grab your blushing bride and seal it with a kiss. This particular picture can take all manner of avenues. How about considering a snap with your other half outside the wedding venue? Great for destination weddings, this will certainly make a picture perfect shot whilst showing off where you've both shared this unique occasion. Whether your marriage is on golden sandy shores, a striking luxury hotel or inside a country house, it's time to pucker up!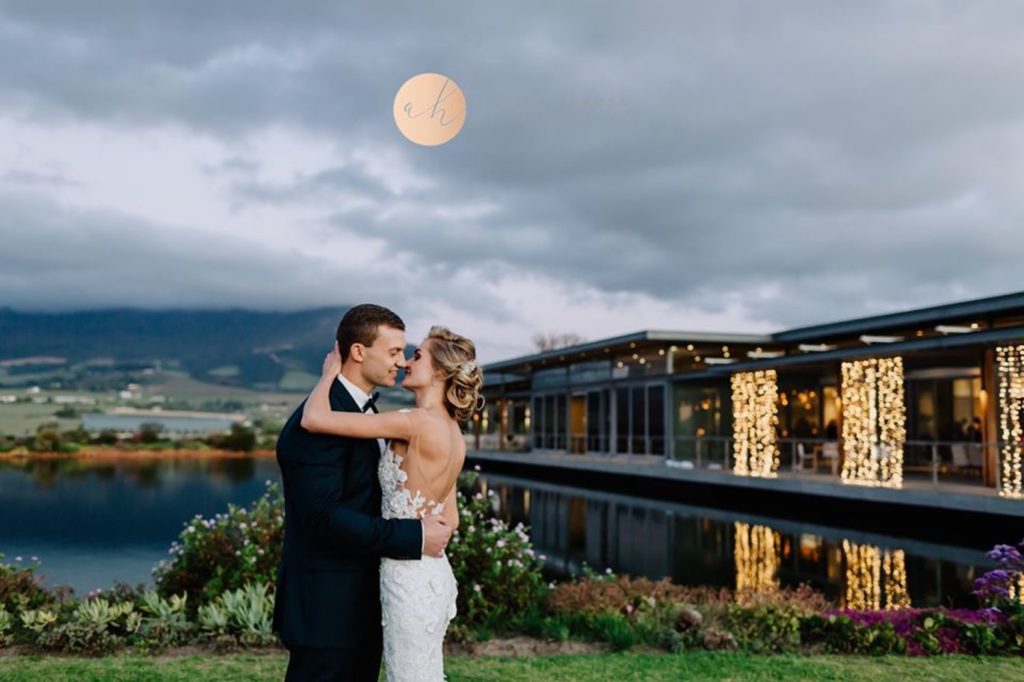 FEEL THE BROMANCE
Grabbing a snap with your groomsmen is just as crucial ensuring your memories will be cherished in print for years to come. Bring in the man love and strengthen the rugged bonds of friendship with your crew. Strut your stuff on the approach to the altar or opt for a group shot of your gang getting ready before the ceremony. An ideal way to show how much your bros mean, there are tons of awesome groomsmen photo ideas to sample. Alternatively, make a unique statement with all your manly finerie for your photographer to shoot. We are talking about personalised tie clips, classic collar stays, bespoke cufflinks and even custom socks. Haven't the foggiest clue where to look? You can find personalised groomsmen gifts ideas through numerous online sites like this one HERE. For some amazing local options check out WEEF & Box Boutique.

Awesome groom snaps from TKZ Photography
KEEP IT IN THE FAMILY
One of the most important shots to obtain on this momentous occasion is with your nearest and dearest. After all, where would you be without them? We're not saying pose like something out of the Godfather but these pictures will serve as long lasting memories of your loved ones. From your Mom and Dad to brothers, sisters, step brothers, step sisters or cousins, you will want to feature your own special wedding band.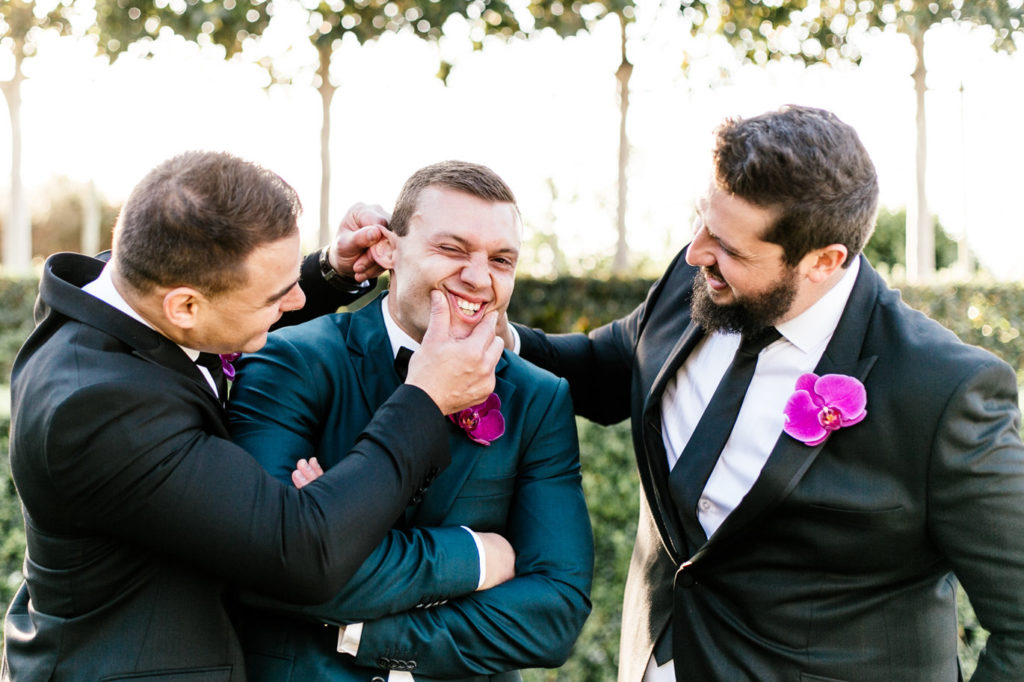 HERE IN MY CAR
For a sleek and fashionable photographic statement, there cannot be anything more romantic than the lovestruck couple feeling cozy in a wedding car. Who needs Elton John. You can feel the love tonight, tomorrow and for many years to come with an elegant shot of the groom with his blushing bride – car side. It can be outside the venue, approaching a stunning pathway or even in front of a fountain (if your venue has one). Fret not. Whichever spot your photographer chooses, you can trust them to deliver the goods. Think about hiring a vintage wedding car enhancing your image and creating a timeless shot harking back to the roaring 20's. Add a little va va voom to your shots with a stunning Rolls Royce, classic Cadillac or marvellous Mustang for that extra special touch.

WALK THE WALK
The talking is well and truly over. You have given your man hugs out to your crew who are in position. And all your VIP's are waiting at the front of the altar like a neat line. Yes, this is as exclusive as it gets and what better way to mark the day than getting a pic of the groom walking the aisle. Unlike Tom Hanks, this is not the Green Mile but more a case of the white mile! Don't jingle or jangle your way down the carpet. Stride with confidence and let your photographer capture that defining moment before you become a married man.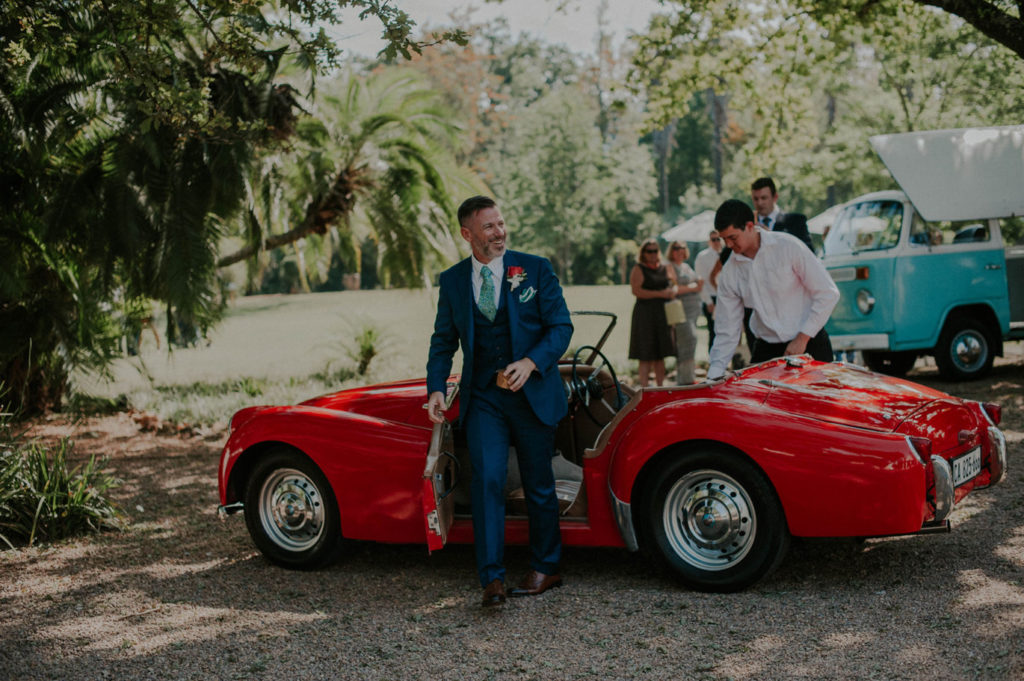 EXPRESS YOURSELF
Images of the groom being mean or moody or slapping on your boutonniere is another excellent photo op. Great for the wedding album, this type of shot is definitely a perfect shot to capture. Considered to be one of the go-to wedding pics of the day, find a spot to reflect the mood of this momentous occasion. Happy smiles, glancing looks away from the camera or tearful expressions upon seeing your bride will make for picture perfect shots.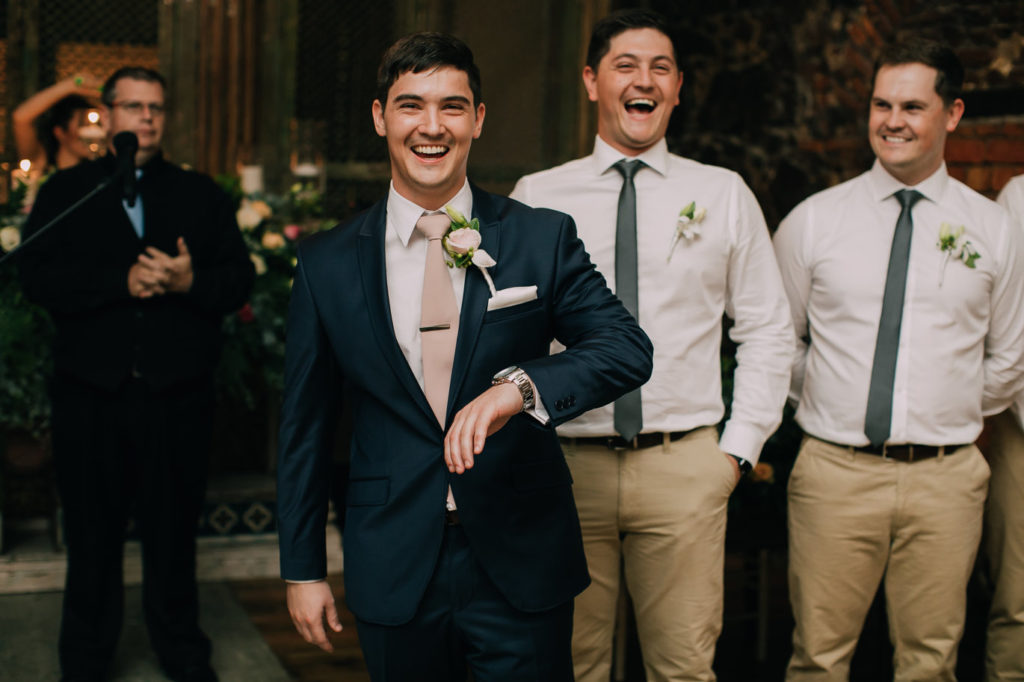 And there you have it! This fool proof groomsmen photo guide is exactly what you need to make sure you get all the money shots. Comment below with your absolute must-have groom shots.