WEDDING PLANNING TIPS FOR THE LOCKDOWN BRIDE
Don't let Covid-19 halt your wedding plans completely. If you were faced with the unspeakable task of postponing your wedding, there are still plenty of wedding related tasks you can do right from the comfort of your home. 
As South Africa soldiers through lockdown, the most important advice we can give our brides and grooms is to keep productive. Don't let weeks or even months of hard work come to a grinding halt. Rather focus on keeping your wedding planning momentum going and keep that flame alive doing these 5 wedding planning tasks from home!
---
D I G I T A L S T A T I O N E R Y
If you have had the unfortunate task of having to postpone your big day, why not spend this time sending off ultra fabulous postponement notes. You can have them custom designed HERE or if you're feeling creative use amazing free designing tools like Canva. Either way, the masses are moving online, so now is a great time to get a head start with your digital designs. Whether its an online save the date, wedding website or postponement cards – these tasks can be done in the comfort of your home with your partner.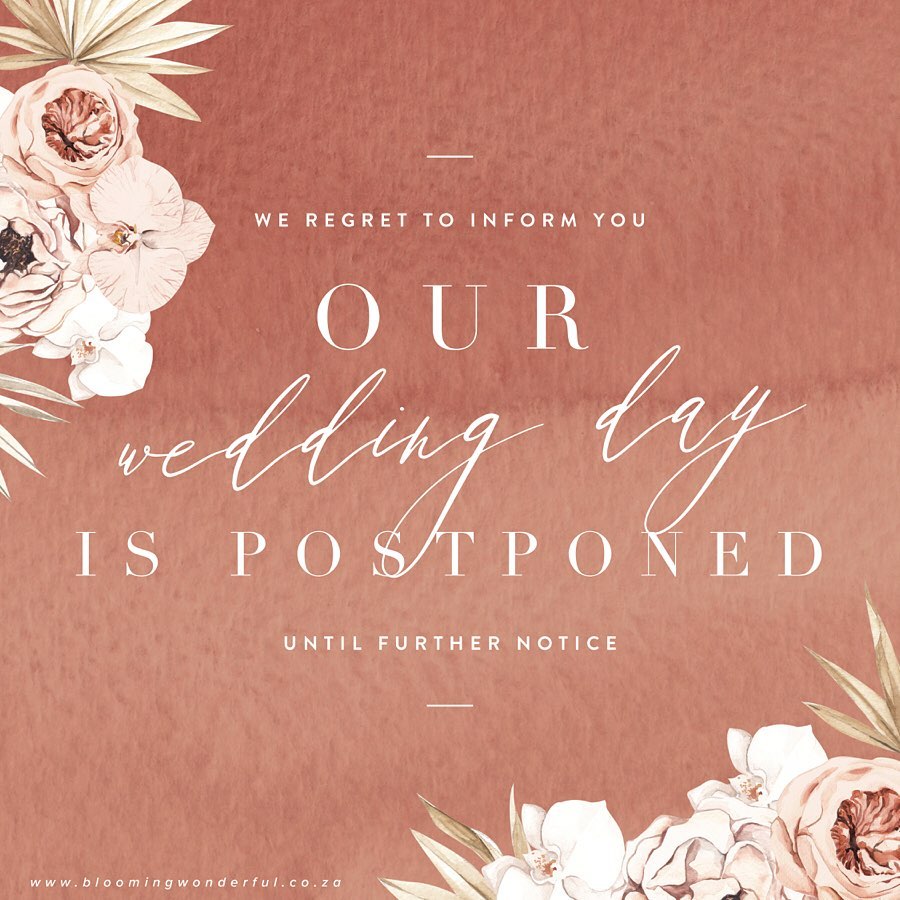 O R G A N I S E Y O U R M O O D B O A R D S
All great celebrations start with a well organised mood board. Whether you're a Pinterest girl or other platforms like InVision – a well presented mood board is the best way to clear your thoughts and break down the components of your wedding into tangible tasks. Keeping your vision well organised will help you pick up all correspondence from the get go the minute you receive the official go ahead. Haven't created one yet, read our 'How to create a wedding mood board' post HERE.
B R O W S E T H R O U G H W E D D I N G D R E S S E S & S U I T S
Make the most out of your quarantine sessions and browse through the wide variety of wedding dresses and suits on line. Yes, we get that it is not as exciting as actually being in store but it may open up your mind to ideas you might have missed initially. Browse through our incredible bridal boutiques HERE or suits HERE.
Saying yes to the dress can still be super exciting. "Retailers are making it easier for brides to discover dresses online and perusing through styles digitally can help you hone in on what details and silhouettes you gravitate towards" Brides
C O M P I L E Y O U R P L A Y L I S T
Did somebody say dance party?! After all this is done, a good razzle dazzle is just what the doctor ordered. Use this time to compile your reception playlist and do a test run whilst at home. Research shows that dancing can improve your mental health by boosting your overall happiness. Not only is it a great cardio workout (we get you, snacks have been a real problem) but it also helps improve cardiovascular health, increase stamina, strengthen bones and muscles and stave off illnesses.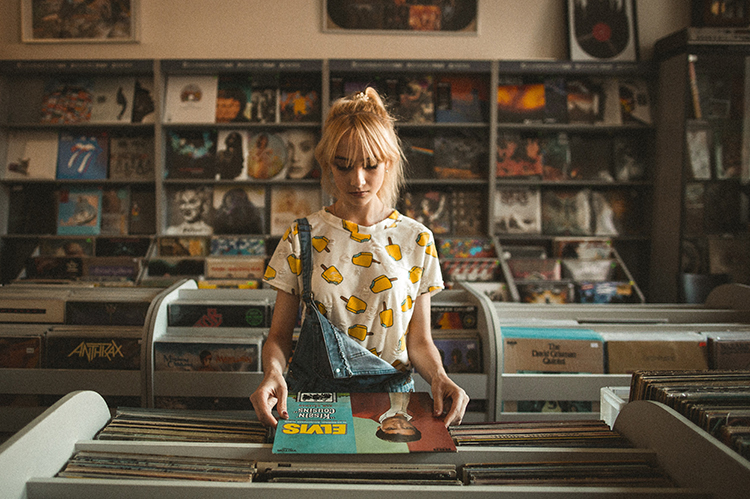 E N J O Y S O M E M E T I M E
Now is the perfect time to practise some self love and TLC! Workout at home, YouTube has some amazing at home solo or partner workouts, have that long lazy dinner, enjoy a good book with a glass (or two) of wine, do a face mask, paint your nails, DIY…whatever it is that will provide holistic healing and growth. Remember, we are all in this together.