After the ever popular blog article on "5 Rules for your Bridesmaids", we have completed an easy to follow and simple Maid of Honour checklist for your leading lady!
When you get asked the all important question of "will you be by Maid of Honour" it is no secret that those are some pretty big shoes to fill. You are the leading lady, the leader of the pack of bridesmaids and the brides number one go to girl! If you have never charted these waters before, fear not! We have compiled an easy to follow checklist to ensure you perform your bridal duties seamlessly.
—— PLANNING PARTNER OF NOTE ——
If you read our bridesmaids article, you will know that the golden rule and the one that will remain at the top of the priority list is that you should always be a worthy team player. As a maid of honour, you are a little more involved in the finicky details of the wedding planning and more often than not, you are the brides voice of reason when the stress mounts. This means, at times you are the ultimate distraction for the bride-to-be, errand runner, shopping sister and top DIY queen. It is your role to manage the bridesmaids and to ensure that they fulfil their roles and responsibilities perfectly, and always with a dashing smile. Essentially, you are the wing woman of her dreams and with good reason! Wedding planning although joyous and so much fun for the bride and groom is also a time when a lot of things happen at once and stress levels rise. You are there to ease the load and make sure your bridal bestie enjoys the wedding of her dreams.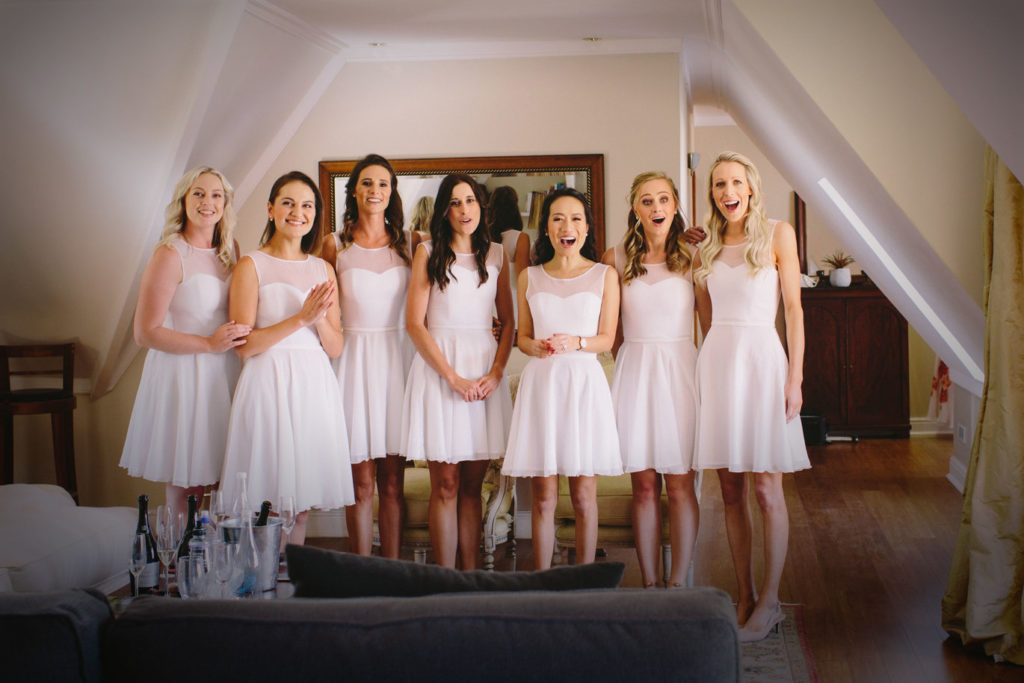 —— POINT OF CALL ——
Being the leading lady means you are also the point of call between your fellow bridesmaids and wedding guests. On the days leading up to the wedding, the bridal couple certainly do not want to be bothered by countless questions. Cue the maid of honour! Ease the burden by being the ultimate and best point of call. Outside of this, you are also the bridesmaids' go-to-girl! A great maid of honour will keep the peace and make sure there are no conflicts between your leading ladies. The maid of honour will assign tasks concerning any pre wedding events such as the bachelorette and kitchen tea, to helping you arrange make up dates, fittings and any last minute dashes.
—— PARTY PLANNER ——
Although this may seem daunting, it is the maid of honour's duty to arrange a fabulous kitchen tea and bachelorette bash! If this seems a little overwhelming, consult your bridesmaids friends and plan a bash that she will remember forever. Top tip from SA Weddings – try and get this sorted and arranged with enough time to spare. You may have to reach out to family members who live a little further and to give the girls enough time to plan their own budgets. As any great bridesmaid and maid of honour will tell you, these special events do come with a price tag! Rather be safe than sorry and be prepared in advance. Planning these bashes may just surprise you at how amazing your party planning skills are!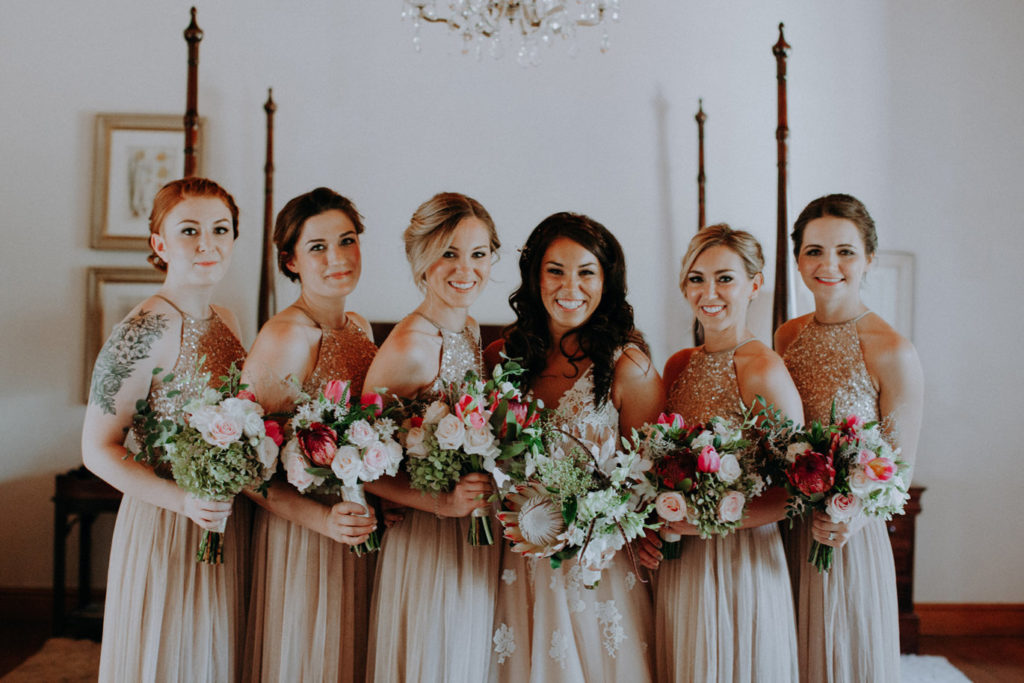 —— MAINTAIN THE VIBE & KEEP TRACK OF THE TIME ——
As the official bridal party crew, it is also your time to shine! Mingle with all of the guests and try and keep the mood of the wedding fun and festive. Whilst the bride and groom are out taking photographs, keep the energy up! Take time to mingle with the guests, keep the dance floor occupied, encourage camaraderie amongst friends and family and just make sure everyone has a great time. As the maid of honour, you don't want the bridal couple to worry about a single thing on the day. Ask the bride for a detailed time sheet so that you can keep track of the happenings of the day and ensure everything runs smoothly! Is this a bridal bestie or what?
—— ALWAYS BE FLEXIBLE ——
Lastly, our top tip is to always be flexible and readily available to assist the bride with whatever she may need. The duties can include being a bathroom buddy, snack giver, bouquet holder, veil duty and more! Make sure your bestie has the time of her life and knows that she can count on you all day! Do your best to read the situation and pre empt anything that could possibly go wrong. This means having a bridal emergency kit, carrying plasters in your bag and keeping the rest of the party in check. The important thing is to not get overwhelmed and to delegate tasks where necessary.
With these top tips, you have your maid of honour duties in the bag! Comment below with your favourite tips, tricks and advice. We would love to hear!